An implausible dream five years ago gradually morphed into a quest successfully resulting in my early retirement, preparations to sell my house, and embarking on a journey of living and travelling fulltime in an RV, with a focus on volunteering, service and outdoor adventures. If your curious, feel free to check out my recent blog posts: RVing Revealed.
If you are curious to follow along on this adventure and would like an occasional email when there is a new post, please email: bradsaum@RVingRevealed.com with "subscribe" in the subject line. Thanks!
Stay tuned and check back frequently as I share my journey! I will capture my winding path forward, circle back occasionally to highlight some of the unique aspects of the planning phase, explain why I am embarking on this adventure and also outline the peculiar facets of living and travelling full-time in an RV.
"All our dreams can come true, if we have the courage to pursue them."

– Walt Disney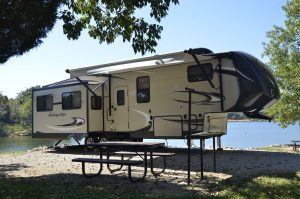 Books by Bradley D. Saum
Black Elk Peak: A History (Natural History)

May 22, 2017 | The History Press
BlackElkPeak.com
Clingmans Dome Revealed: A Natural, Historical and Cultural Gem in the Smoky Mountains
Feb 21, 2014 | CreateSpace
ClingmansDomeRevealed.com
---