After spending a week with a Habitat for Humanity Collegiate Challenge in Mobile, Alabama, I then ventured a little north just into Kentucky and spend some time with my own collegiate son and daughter. I enjoy the advantage of flexible travel plans as I live and travel full time in my RV.
The students from Massachusetts College of Pharmacy and Health Sciences shared a video created by student Nate Choi about their Habitat for Humanity experience:

As a member of the Sigma Alpha sorority, Loni was performing in the Step 2019 program at Murray State University. It was a fund raising effort for March of Dimes and featured some great student talent in well choreographed and rehearsed performances. The energy in the air was rejuvenating, but also a little deafening!
Here's a video of the Sigma Alpha performance at STEP 2019:
Meanwhile, it was also the start of outdoor track season for my son, Landon. I had followed him throughout his indoor track season keeping me in Kentucky, Indiana and Ohio during some of the cold winter months. Fortunately, the sun was out and track season is out to a good start.
You'll learn, as you get older, that rules are made to be broken. Be bold enough to live life on your terms, and never, ever apologize for it. Go against the grain, refuse to conform, take the road less traveled instead of the well-beaten path. Laugh in the face of adversity, and leap before you look. Dance as though EVERYBODY is watching. March to the beat of your own drummer. And stubbornly refuse to fit in.

― Mandy Hale, The Single Woman: Life, Love, and a Dash of Sass
Landon's college track commitments limited his spring break somewhat, but we made a quick escape to explore Nashville.
Exploring Nashville
Fortunately, my friend Russ was available for coffee when we arrived downtown. The opportunity to connect in person with friends through my travels has been rewarding.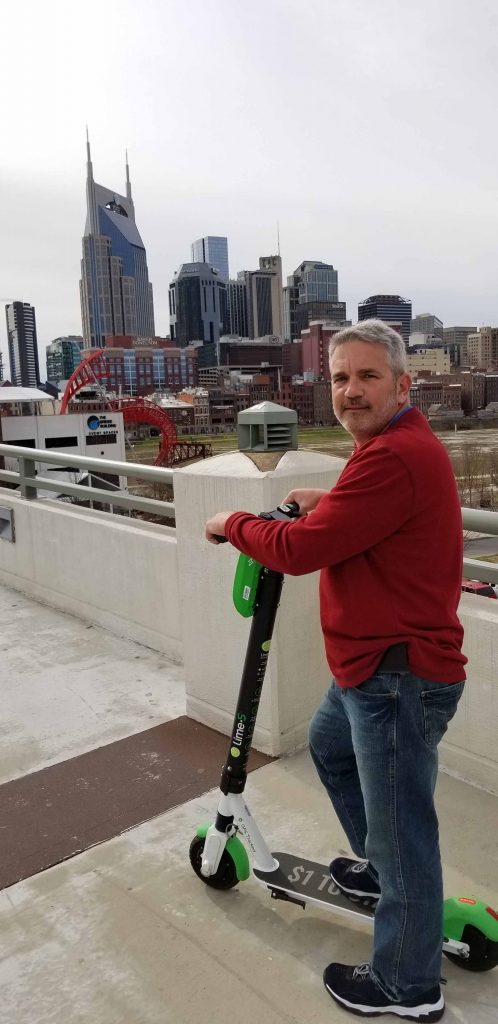 Both Landon and I are loyal listeners of Dave Ramsey, the financial adviser who teaches a Christian approach to finances. Dave Ramsey provides guidance through his Baby Steps to get out of debt and build wealth by living within your means and paying off debt.
We went to Ramsey Solutions where Dave was broadcasting his radio show live, and the viewing area was crowded. We met with Dave during a commercial break and managed an autograph.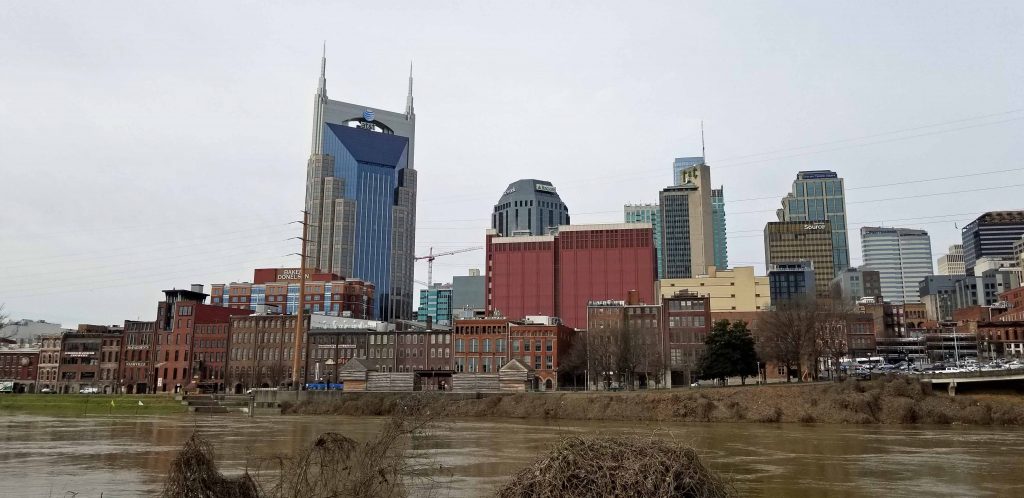 Chris Hogan works alongside Dave Ramsey and focuses on Retire Inspired through the book he authored as well as presenting live programs around the country. Chris is from Versailles, Kentucky, and holds the Woodford County High School shot put record. Just happens to be the same school my son Landon holds the record for 110 meter hurdles. As they both hold a school record in track at the same high school, Chris and Landon chatted about their hometown.
Check out Chris Hogan's Retired Inspired – It's Not an Age, It's a Financial Number.
We managed to walk a few miles before blowing our diets at The Legendairy Milkshake Bar. We then avoided walking by jetting around downtown on scooters. It was a lot of fun, these scooters are everywhere, and you just activate them with an app and pay by the minute. You just drop them off wherever you want around town.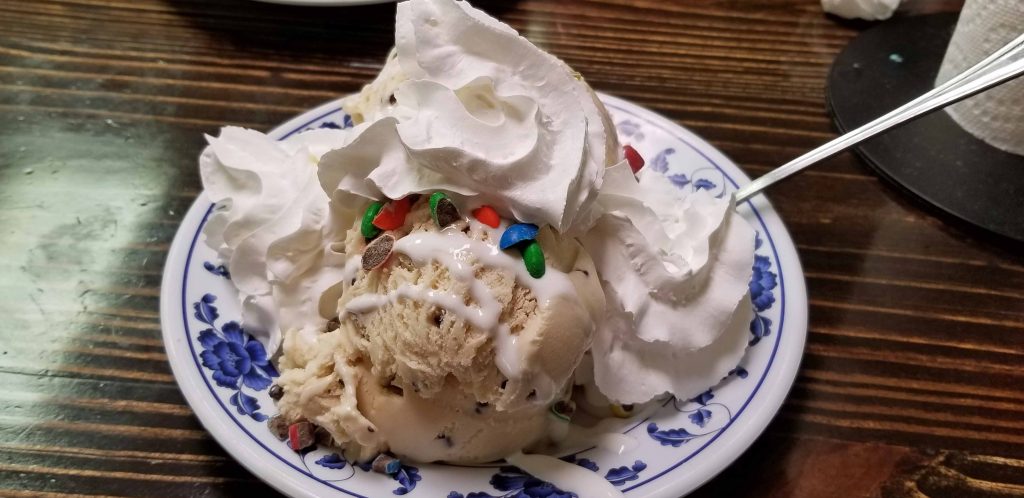 Fun times in Murray and Nashville!
RVing Revealed – Coming Soon!
I am excited about my upcoming plans for new volunteering experiences:
April 2019
Habitat for Humanity International
RV Care-A-Vanners
30th Anniversary Build and Rally
Ft. Myers, Florida
May and June 2019
Great Smoky Mountains National Park
Gatlinburg, Tennessee
September and October 2019
International Balloon Fiesta
Albuquerque, New Mexico
Please feel free to follow/connect with Brad Saum at these easy links: