Lake Yankton Disc Golf
Aten, NE
It is just a basic nondescript course. Nine holes in a busy U.S. Corps of Engineers park that has a shelter house for family reunions, boat ramp, picnic tables and grills all scattered throughout the course. Lake Yankton Disc Golf is almost too much trouble to even play, due to all the obstacles – people and cars!
During construction in 1959 when the Missouri River was dammed for a flood control and a power plant, the river was slightly diverted, leaving this sliver of land with the Lake Yankton Disc Golf Course on the north side of the river, but within Nebraska state line.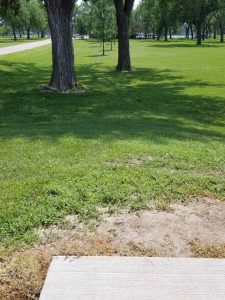 So, it is now a park called Cottonwood Day Use Area managed by the Corps of Engineers. There was a mix of sun and shade, and the entire course was in a mowed open area. The trees scattered about made for some obstacles, but otherwise it was mainly avoiding people.
The signs posted at each cement tee pad are faded and broken and largely useless. There is one large sign designating the Lake Yankton Disc Golf Course, but no layout brochure or other information.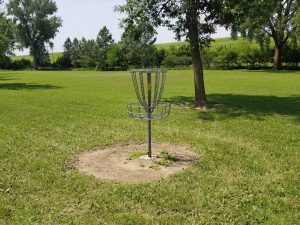 Nothing impressive, played through the holes avoiding the family reunion and launching boats and moved on.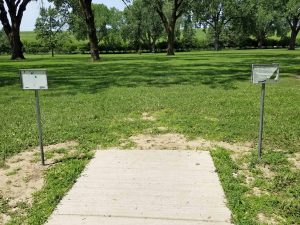 The Gavins Point Disc Golf is nearby in the Lewis and Clark Recreation Area, consists of 18 holes and is worth a visit.
Prime Day – Prime Membership $3 bounty