Backpacking Gear – My Big Three
Between the technical enhancements and surge in popularity of ultralight backpacking, the gear choices for my Appalachian Trail thru-hike cover a wide spectrum. Evaluating and making gear decisions can be challenging.
As my research started I quickly recognized there would be a delicate balancing act. It seems reasonable to me that the less weight I carry equates to increasing my odds of making it the entire 2,200 miles. Weight is not the only factor and certainly no guarantee of success. However, there is also a need for safety, warmth, and most definitely some level of comfort.
I am preparing for a challenging adventure, likely the toughest undertaking of my life. But amongst the weather extremes, vertical climbs and inevitable soggy days, I still want to have fun and enjoy the overall experience. Gear alone will not enable me to complete the trail, but I'll take every little advantage I can garner at this point!
I considered my options, researched reviews, blogs, vlogs, books and every tidbit of data I could find in short order. My first focus was on my "Big Three" as they are called – backpack, shelter and sleep system.
Backpack
To carry all my possessions for five or six months, I settled on the Mariposa 60 by Gossamer Gear. Fairly lightweight at under two pounds and with a couple accessories it seems to facilitate both organization and accessibility.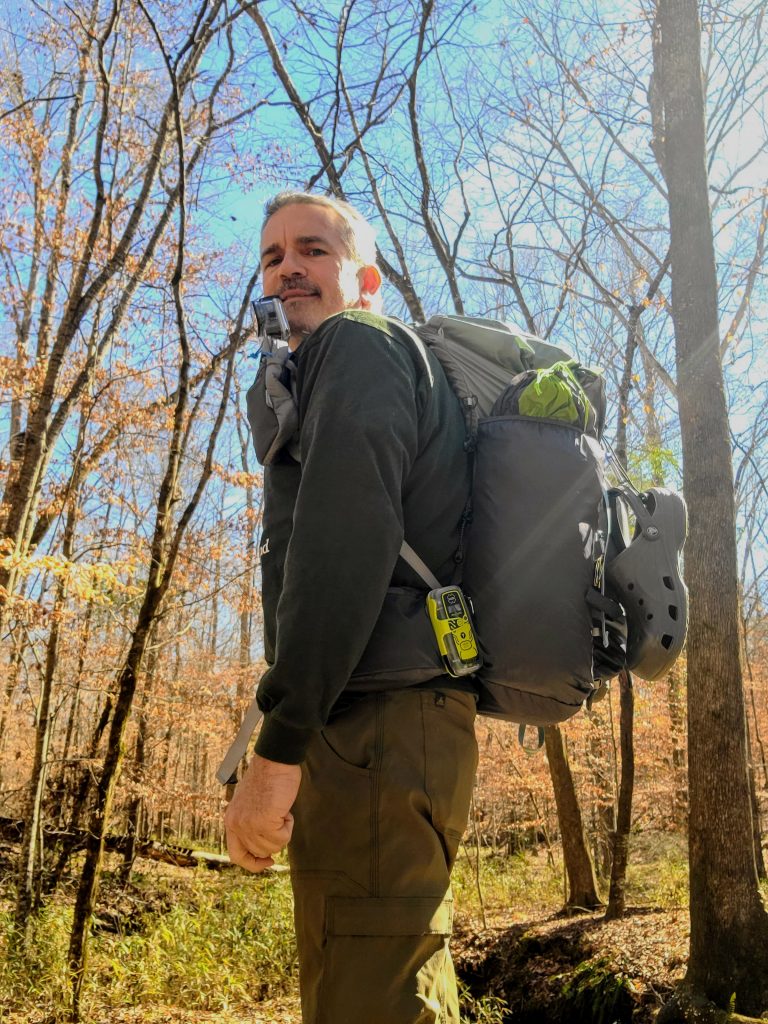 Tent
A tent with a second layer or rain fly over it seems to be good for helping ensure water stays out while allowing for some ventilation and reducing condensation. I acquired the Nemo Hornet 2P tent that weighs in at under two pounds. There is plenty of room for one person and the fly extends beyond the tent to create a vestibule to keep gear dry overnight.
Sleeping bag
Good sleep is going to be important for what is likely to become my weary body, so I went for both comfort and warmth, allowing for slightly extra weight. The Enlightened Equipment 10-degree down quilt is my solution. A quilt is similar to a sleeping bag, just not the fully enclosed mummy style bags that I felt could become claustrophobic over time. May be a little more warmth than I need, but at under two pounds I may need it in the first month or so as I traverse the Smokies and can always switch to a summer solution as I go if needed.
Backpacking Big Three
My backpacking big three – backpack, shelter and sleep system – total about 5.4 pounds.
There are some additional components I am adding, such as a sleeping bag liner, footprint to place under the tent, and an ultralight NeoAir XLite™ air mattress for sleep comfort.
Just 45 days until I take my first step on the 2,200-mile Appalachian Trail. Lots of prep underway!
RVing Revealed
Please follow my journey: