Four Years and the Journey Continues
An eclectic array of destinations and new experiences have made my journey absolutely amazing. Over the last few weeks, I have traveled by planes, trains and automobiles, ventured into the wilderness, embraced the crowds of big cities and state fairs and enjoyed the company of good friends.
I savor the adventure of exploring new areas and absorbing nuances in regional cultures, history, and natural resources. I find the the diversity of what the world reveals refreshing and energizing. And occasionally, a little overwhelming, disappointing and exhausting.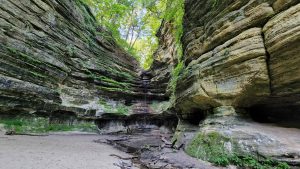 After four years of living and traveling fulltime in my RV I remain energized by both the anticipation and discovery of what lies ahead. I remain on the lookout for a homebase, but after four years it is evident I am not looking with much fervor. I am currently content remaining a nomad, although I remain receptive to new paths and opportunities.
I post videos daily about my adventures: tiktok.com/@rvingrevealed
My recent travels have taken me through Ohio, Michigan, Indiana, Illinois and Wisconsin. I parked my RV right at the Ohio State Fair for two days and absorbed the lights, sounds and calories from my front door.
"…it is the sweet, simple things of life which are the real ones after all."

Laura Ingalls Wilder, "A Bouquet of Wild Flowers"
Mohican State Park and Sauder Village Living History Farm rounded out Ohio. A day trip just across the border into Michigan results in a pleasant surprise exploring The Henry Ford Museum of Innovation and the adjacent Greenfield Village in Dearborn, and one day was certainly not sufficient. Some Buddy's Pizza was a delicious introduction to the Original Detroit-Style Pizza, to wit I did not even realize was a thing.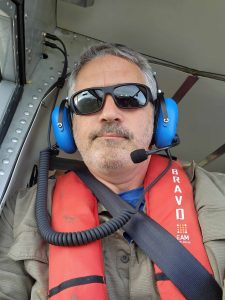 I basically passed through Indiana and stayed well south of the Chicago traffic. The canyons carved by melting glaciers were impressive at Starved Rock State Park in Oglesby, Illinois. There was an Amtrak train station nearby, so I jumped the first train in the morning and enjoyed the leisurely hundred mile ride into downtown Chicago.
And of course, some original Chicago style pizza was a priority and Pizzeria Uno did not disappoint. Having been downtown many times, I sought out something unique. Found it at the American Writers Museum, and as a book and magazine article author, it grabbed my attention. After walking what seemed like miles around Chicago, I meandered back to Union Station, just across the river from Willis Tower.
The majority of folks boarding the Amtrak train were headed cross-country for Los Angeles, and I was merely going a meager hundred miles. Sitting on the second floor of the Amtrak train in the sightseer lounge, I really embraced the possibility of a long distance train journey. That's going on my list, just not sure where it fits in yet.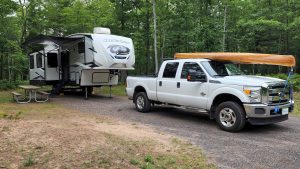 On to Wisconsin and Racine – the Kringle capital of the world. Several Danish bakeries make this specialty pastry called Kringle and pulled me out of Cliffside State Park for a taste. And the Wisconsin State Fair continued the pastry trend with cream puffs. These Original Cream Puffs made at the state fair have seriously like five inches of cream. They go through more than a ton of whipping cream and 800 pounds of shortening making more than 400,000 cream puffs.
I made my way into the Upper Peninsula of Michigan and stayed at McLain State Park right along the shore of Lake Superior. At the edge of the lake, in my hammock, watching the setting sun provide all sorts of colors to the clouds and lake on the horizon.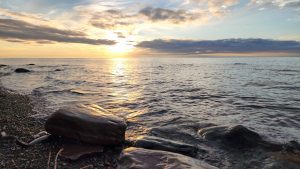 Then, a highlight! Isle Royal National Park is an island in Lake Superior. I took a seaplane over the island, which was a fun experience in itself, and a first for me. Taking off from the water, and flying at 1200 feet with a grand view of the islands below and all of Lake Superior was only trumped by what I saw on the island.
I headed off on a nine mile hike in search of wolves, moose and beautiful scenery. Fortunately I suppose, I did not see a wolf, but two bull moose were standing in a river nearly right in front of me. I learned how moose can basically hold their breath, lower their heads into the water and eat vegetation from the bottom of the river. The water cascading off their huge antlers as they raise their heads was a sight to witness.
As I headed back west, I explored some of the Wisconsin waterfalls spending a couple nights at Copper Falls State Park. I ended up exploring Ashland, Wisconsin with breathtaking views of Lake Superior, as I had to find a veterinarian for Josie.
One of my two cats had a relatively minor infection and needed some antibiotics. Mission accomplished and she's doing well. I stumbled on the Northern Great Lakes Visitor Center and started planning the next phase of my journey.
My adventure now continues into Minnesota with my eye on the Minnesota State Fair, exploring the bustling city of Minneapolis, and then back into the natural world seeing the northern coast of Lake Superior all the way to Grand Portage National Monument and back across to Voyageurs National Park and with a little luck possibly a glimpse of the northern lights.
Then I'll make a quick exit heading south before the approaching autumn frost turns to snow.