Fulltime RV Travel in a Pandemic
A notice is taped to the door of my RV. Mobile County Parks and Recreation advises that "there is a possibility we will be mandated to close the Park…" That's fulltime RV travel in a pandemic.
Fortunately, I am currently healthy, feeling well and not aware of being exposed to anyone with coronavirus. My current plan to stay put, follow the guidelines being provided such as extra cleaning, hand washing, and social distancing.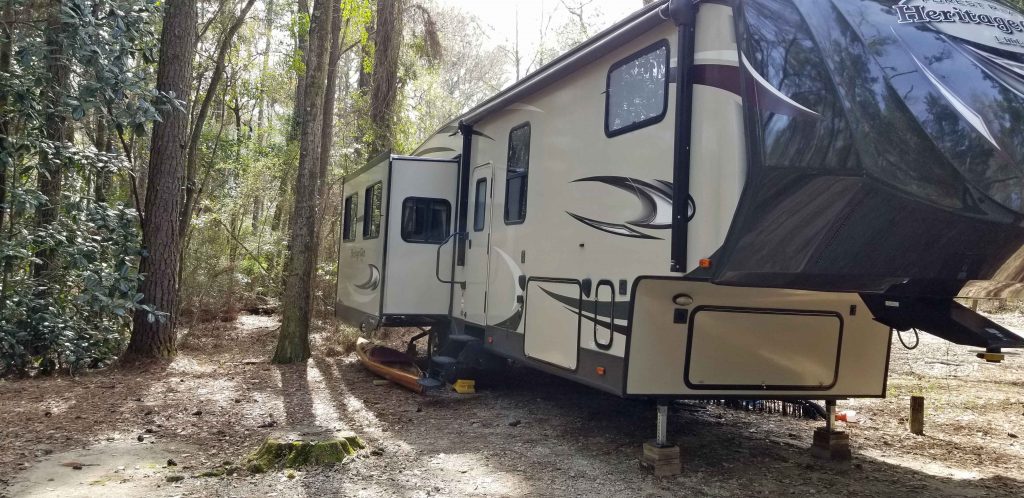 I recently volunteered with Habitat for Humanity in Mobile, Alabama. It was a Collegiate Challenge build. College students from Fitchburg State University in Massachusetts flew in and volunteered during their spring break to help Habitat for Humanity build houses.
Start by doing what's necessary; then do what's possible; and suddenly you are doing the impossible.

Saint Francis of Assisi
It was a great week and I enjoy the enthusiasm and never ending energy of the students. It was a dedicated group and Fitchburg State University should be proud of the accomplishments of their students!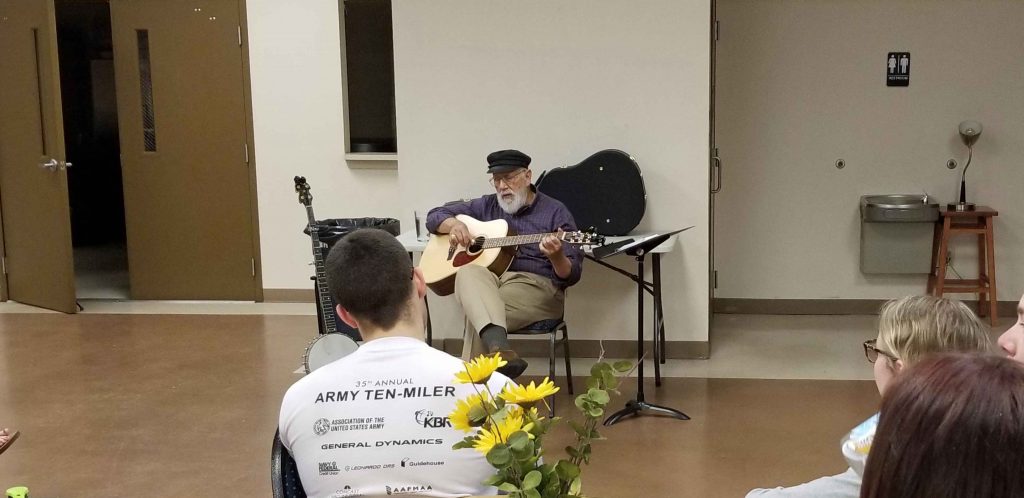 Obviously this occurred before the guidelines to limit travel and avoid large groups. The Habitat for Humanity RV Care-A-Vanners program is currently suspended and they have asked that we do not travel to the next build sites until we receive updated guidance.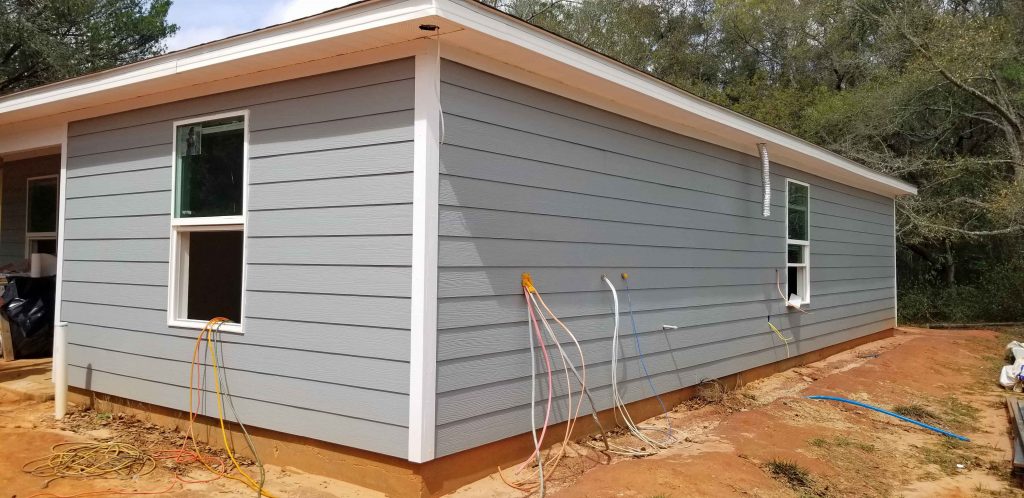 I am currently at Chickasabogue County Park Campground in Eight Mile, Alabama. This is in Mobile County just on the edge of the city of Mobile. Not a lot of coronavirus cases here, but that could very likely be from the lack of widespread testing.
I am sufficiently stocked with food and basic supplies and well positioned to practice the current guidance of social distancing.
This campground is perfectly suited for fulltime RV travel in a pandemic to reduce the probability of contact with others. The sites are nestled in the woods with a lot of space between each RV.
There are hiking trails, mountain bike trails, and a river to kayak all within walking distance. I can make the most of this isolation. And I have cell service, so internet access is no problem. I even have all the network television channels and a few extras. The added benefit is nearly perfect weather to enjoy being outside.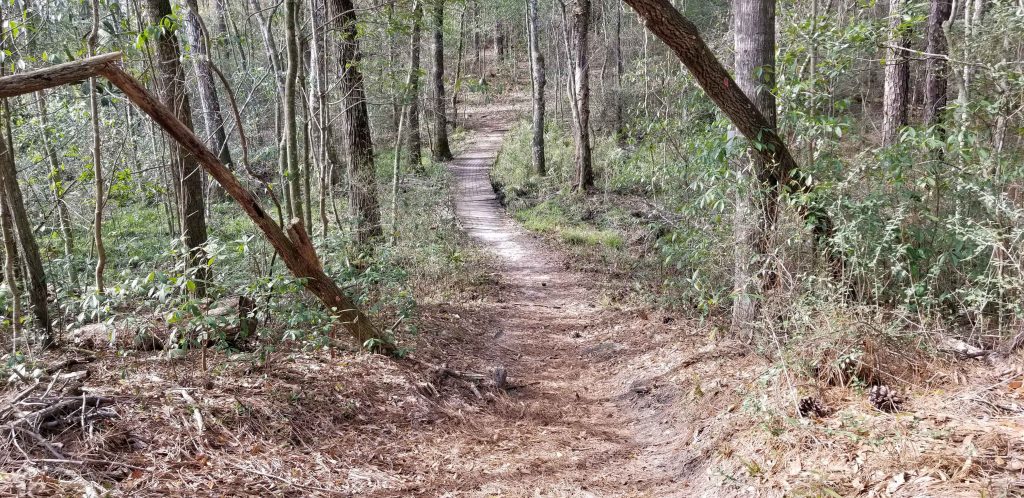 Everyone is experiencing challenges as we navigate through this pandemic. My best wishes for all those impacted.
I tip my hat to all the healthcare workers, law enforcement, fire fighters, paramedics, retail workers, truck drivers, and others on the front line of this new and previously uncharted path.
I hope students and teachers have the insight and dedication to wade into online instruction and make the very best of this less than an ideal situation.
Fulltime RV travel in a pandemic is presenting new challenges and I will continually evaluate my plans based on the guidance that is regualarly being updated based on the changing conditions. As of today, Mobile County has decided to keep the Chickasabogue County Park Campground open for now.
Patience and perseverance as we trudge forward. Make the best of trying times.
RVing Revealed
I am proud to share that my daughter, Loni Saum graduates college in May and will be attending the School of Veterinary Medicine at Auburn University this fall. Loni has been dedicated and unwavering in her drive to reach this goal. A well earned accomplishment. I look forward to having a Doctor in the family.
Stephen Foster State Park – I had a post from a couple weeks ago pending and never published it, so here it is if you want to see it: Stephen Foster State Park.
Feel free to connect with me: