Stephen Foster State Park
After a brake repair on my RV trailer, I headed out to meet friends and explore Stephen Foster State Park. That's Stephen Foster Folk Culture Center State Park in White Springs, Florida, not a similarly named park in Georgia.
While I volunteered with Habitat for Humanity for two weeks in Marianna, Florida, I made arrangements with Panhandle RV for what I hoped was to be a quick RV repair before leaving.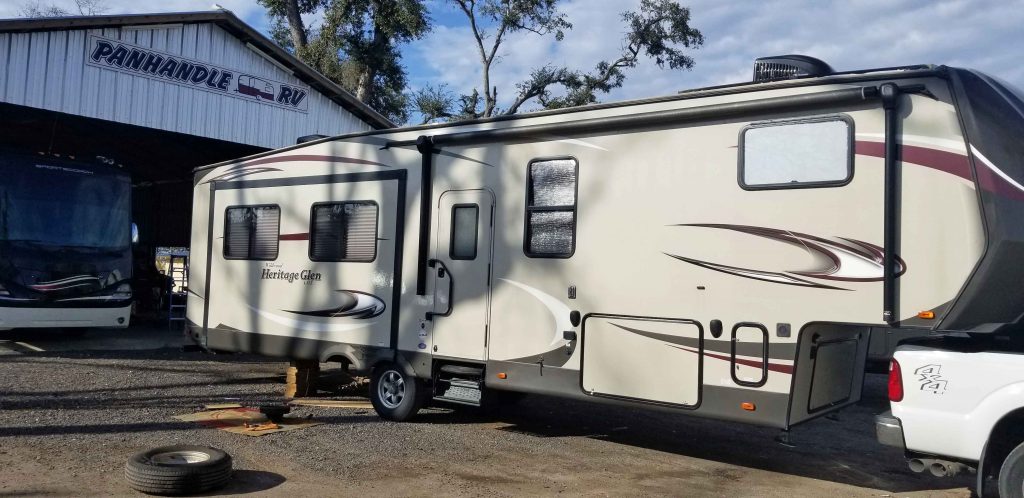 There was a slight knocking sound in the RV wheel, sounded like a little rock clanking in a hub cap. The magnet and springs for the RV trailer brake had broken loose.
When I brake my truck, there is an electrical signal that travels to the trailer brakes and provides stopping assistance. The entire brake assembly and magnet was replaced and I was back on the road within a few hours. Panhandle RV exceeded my expectations.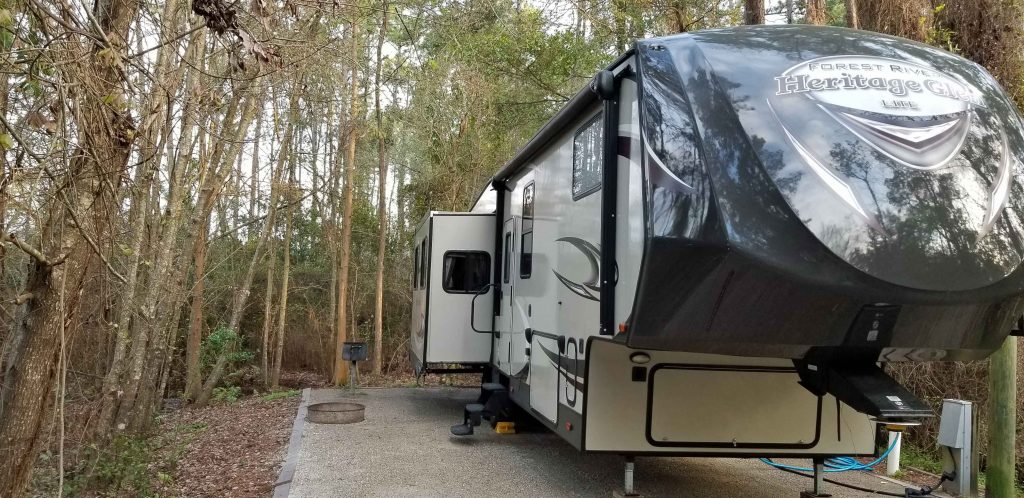 With the repair completed, I made my way to Stephen Foster State Park. Two good friends I met through Habitat for Humanity were volunteering at the state park. It was great to spend some time with them, and I enjoyed two great homemade dinners – and ice cream for dessert!
After living in Kentucky for thirteen years, it was interesting to learn more about Stephen Foster, who wrote the ballad "My Old Kentucky Home". I walked through the museum, carillon tower, craft store and cabins with artisans sharing their skills.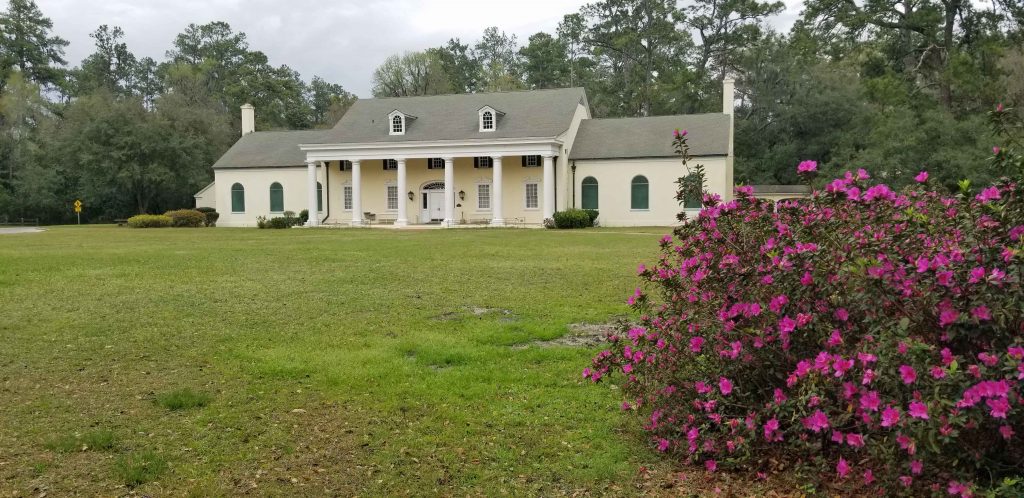 A beautiful sunny afternoon present a great time to brave the alligators and launch my kayak in the Suwannee River. The only outfitter happened to be closed, so there was no service to trailer my kayak back. I decided to paddle up river against the current a couple miles.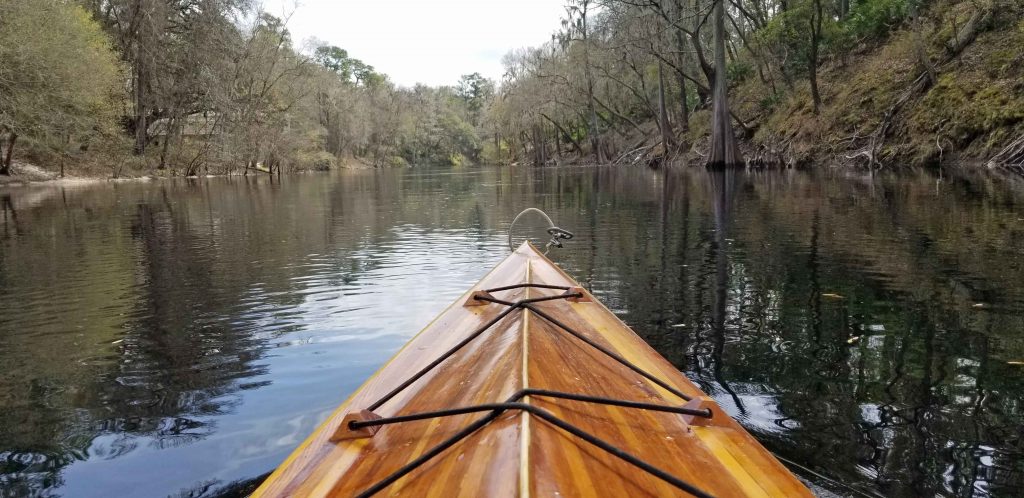 I found a neat little sand bar island to take a break and eat a snack. I then enjoyed a casual float back down river returning to where I originally launched.
Beautiful dreamer, wake unto me, Starlight and dewdrops are waiting for thee.

>>> Stephen Foster, Beautiful Dreamer, 1862
Lots more to explore in this area, but I have a few other commitments, so I am back on the road. Always fun to meet up with friends!
RVing Revealed
Please connect, ask questions and leave comments: