Georgia's Grand Canyon is so unique and seemingly out of place that it is impressive and the numerous little valleys make for interesting hiking.
A fascinating example of horrible farming practices coupled with the powerful hand of Mother Nature forms the backdrop for Georgia's Grand Canyon at Providence Canyon State Park.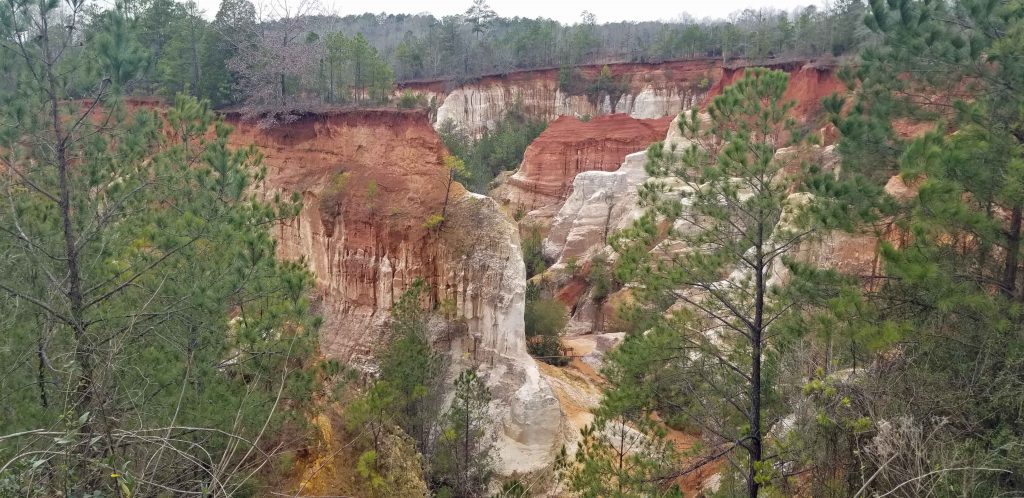 I frequently enjoy natural areas in state and federal parks. This time I am conflicted as I tread through the majestic canyon and weigh the beauty and the cause.
Just 150 years ago, farmers began to cultivate this gently rolling farmland. There was no canyon. The farmers plowed straight down the terrain to enable easy irrigation by the natural water flow from rain.
The top layer of clay washed away and the underlying sand and stone quickly eroded to massive depths. Providence Canyon was the result. And the story is not finished. Every day the natural erosion continues and the canyons are getting noticeably larger.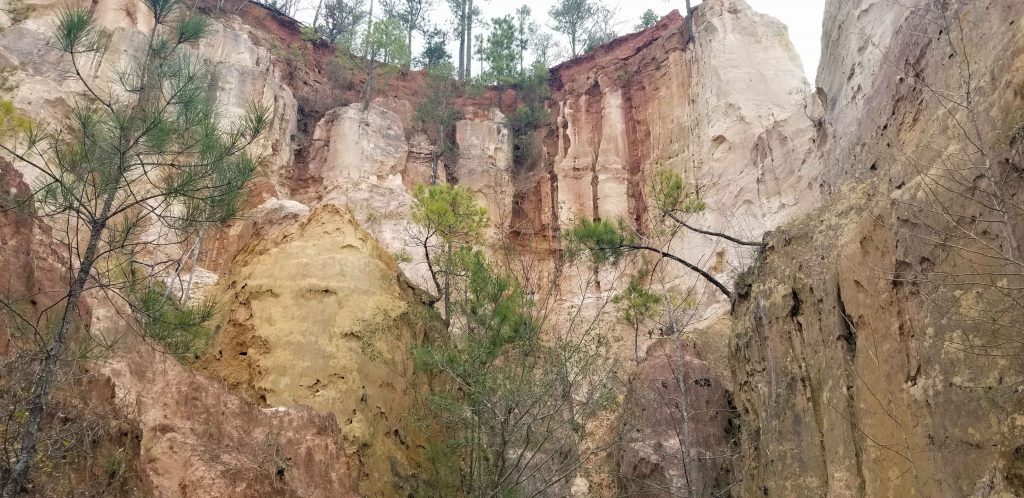 "The biggest adventure you can ever take is to live the life of your dreams."

>>> Oprah Winfrey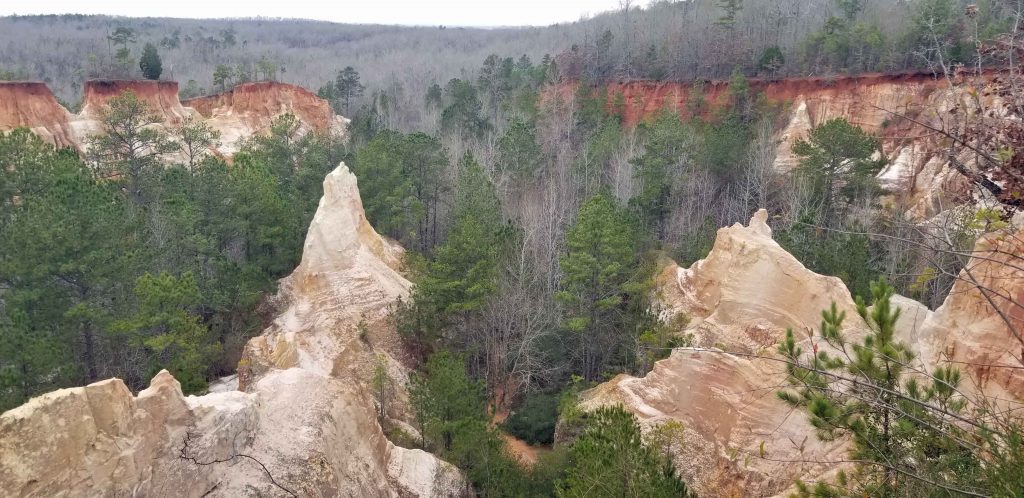 A nearby abandoned historic church has been moved further away from the edge of the canyon on three occasions. The road has been relocated further. Toppled trees can be seen fallen into the canyon wall, a sign of recent erosion.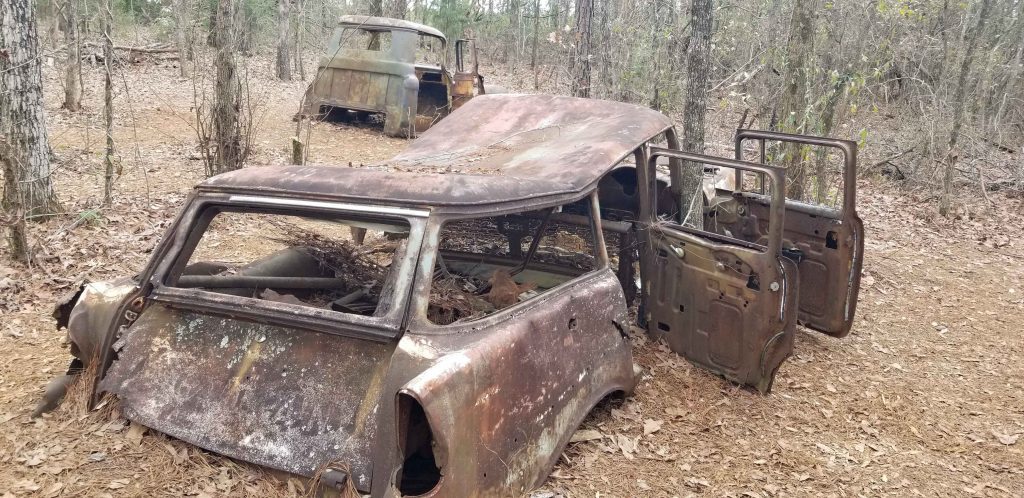 Providence Canyon State Park is home to Georgia's Grand Canyon and includes over one thousand acres in Stewart County in southwest Georgia.
Some include this area as one of the Seven Natural Wonders of Georgia. I'm just not convinced this qualifies entirely as natural. Regardless, the natural erosion has carved out a strikingly beautiful canyon making an impressive hiking area.
RVing Revealed
Please connect, ask questions and leave comments: