Amid conflicting feelings of intense pride for our American military heroes who step forward to defend our freedom and sadness that so much fighting has been necessary throughout history, I experienced the National Infantry Museum and Soldier Center. The museum at Fort Benning is located in Columbus, Georgia.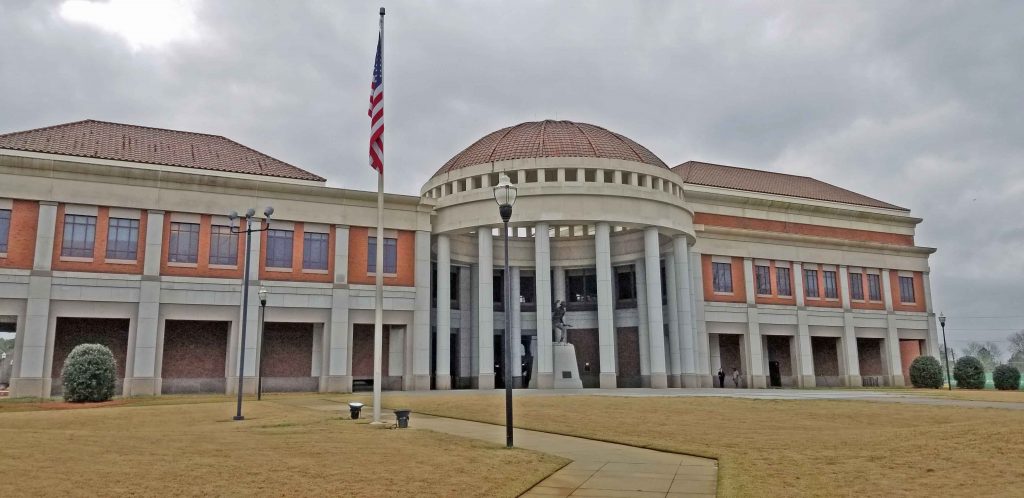 The National Infantry Museum at Fort Benning contains an incredible collection of Army history from the Revolutionary War through the present. The scenes are designed with authentic artifacts, photos, video and sound from various periods of history. It draws you into the moment and presents history in an engaging format. Each era of war and conflict is presented in a manner that instills respect, while also at times being a bit heart wrenching.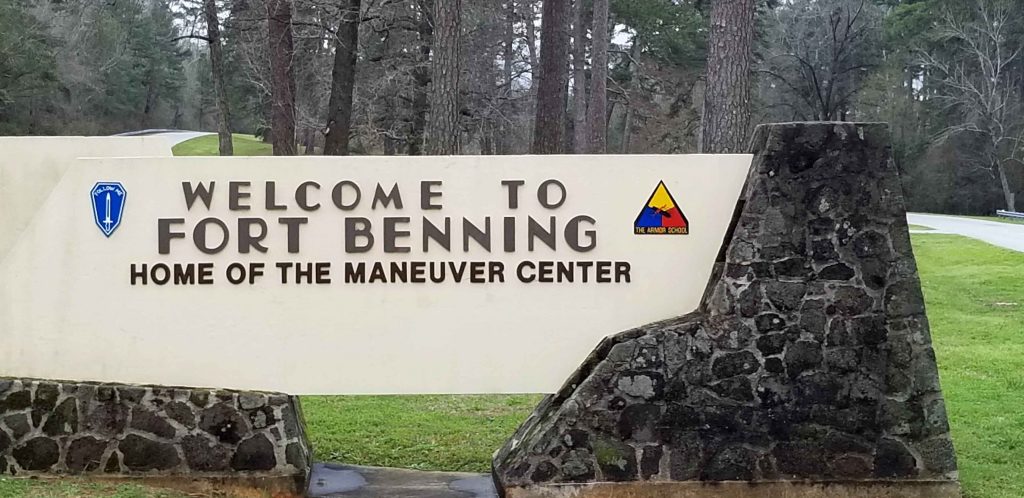 Remember, officers and soldiers that you are free men fighting for the blessings of liberty.

» General George Washington, August 23, 1776
Infantry Values
The Infantry Values are presented and strike me as list that we should all embrace: Honor – Integrity – Personal Courage – Loyalty – Duty – Respect – Selfless Service.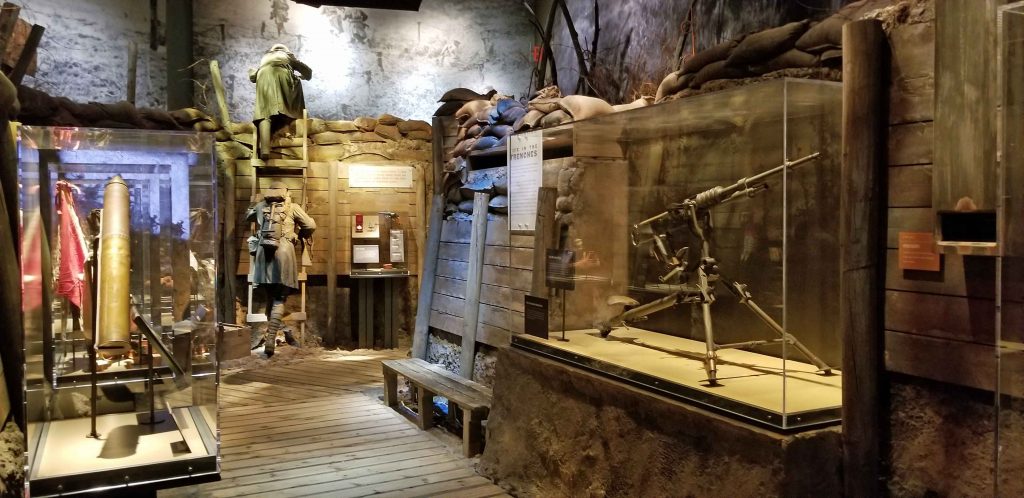 Outside, the sound of gun fire and other armaments serve as a reminder that the training grounds for the Infantry is adjacent to the museum at Fort Benning.
Word to the Nation: Guard zealously your right to serve in the Armed Forces, for without them, there will be no other rights to guard.

» President John F. Kennedy
The perfectly manicured Inouye Drill Field and grandstand sit just behind the National Infantry Museum at Fort Benning. Young soldiers graduate from basic training on this field in front of family and friends.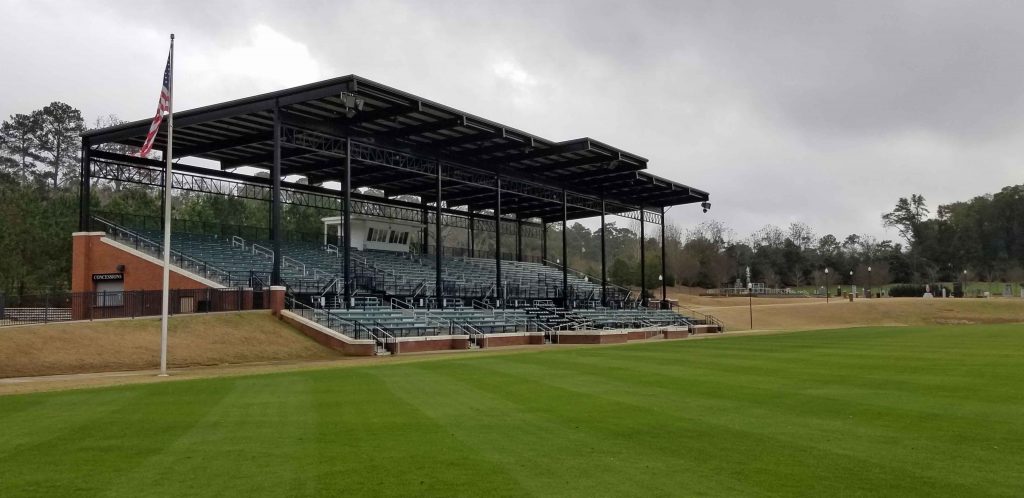 Alongside the museum, a beam salvaged from the ruins of the World Trade Center is symbolically positioned between two columns amid eight bronze soldiers. (Title photo at top.) The memorial includes names of service members who have lost their lives in the Global War on Terrorism.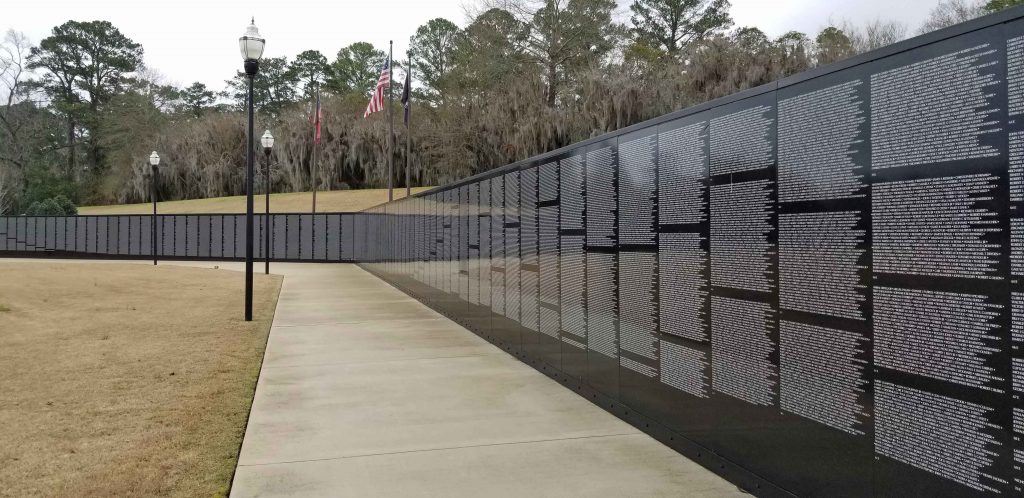 After criss-crossing the United States for 22 years, the traveling Vietnam Wall, known as the Dignity Memorial Vietnam Memorial Wall found a home and has been on display at the museum since 2014.
The 9/11 Memorial Flag is an amazing 32-feet wide and traveled across the country before landing in the museum. Volunteers created the giant flag honoring victims, their families, rescuers and the troops engaged in the Global War on Terrorism.
Today was a lesson in history and a reinforcement in American pride. It was also a reminder to be grateful. Every day there are millions of people in our country performing selfless service, one of the seven values of the Infantry.
That selfless service may be helping create the military might as a member of the Armed Forces, may be purposely running into harms way as a law enforcement officer, may be fearlessly facing flames as a fire fighter, saving lives as a paramedic, educating children as a teacher, providing care for the sick, finding a cure for cancer, performing a random act of kindness, helping the community as a volunteer, or a myriad of other daily activities that are caring, generous, unselfish, and kindhearted.
Thank you to all those that serve. The National Infantry Museum and Soldier Center is a must-see in Columbus, Georgia located alongside Fort Benning.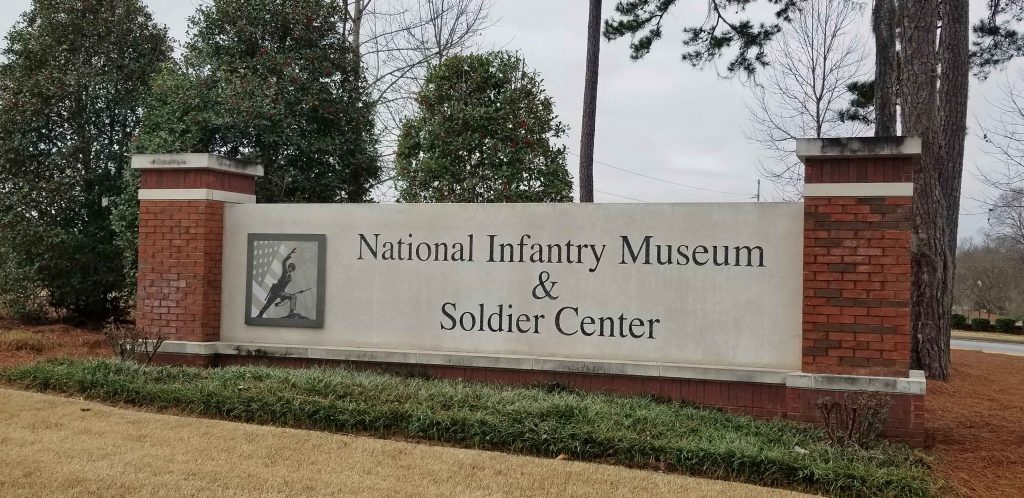 RVing Revealed
Please connect, ask questions and leave comments: