A group of RVers take a reprieve from their travels and park alongside each other for two weeks in Mandeville, Louisiana in St. Tammany Parish. These nomads then gather each morning to help transform building materials into a home for a partner family in need of a decent place to live.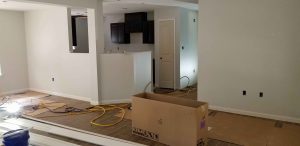 RV Care-A-Vanners
The RV Care-A-Vanner program is part of Habitat for Humanity and serves to inject additional volunteer labor into builds across the country. There's a construction supervisor on site during the build to lead the team, offer expertise, ensure a high quality product as well as teach volunteers new techniques as needed.
Here's a link to see a professional four minute promotional video overview: RV Care-A-Vanner Program.
These houses built by Habitat for Humanity are not given away for free. Habitat for Humanity offers a hand up, not a hand out. A partner family is selected after a comprehensive application and review process, which includes a demonstrated need, willingness to partner with Habitat including hundreds of hours of their own labor and the ability to repay an affordable mortgage.
"When one door closes, another opens; but we often look so long and so regretfully upon the closed door that we do not see the one which has opened for us." — Alexander Graham Bell
Yes, there is a mortgage but it is affordable. Because of donations, volunteer labor, and financial assistance,
the mortgage for the house is frequently well below market value. The future homeowners are educated in home ownership, maintenance and repairs, budgeting, and more.
Habitat for Humanity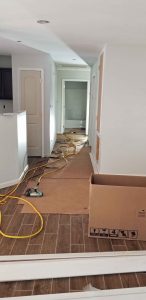 Habitat's vision is of a world where everyone has a decent place to live. Being a very small part of this effort continues to be very rewarding for me. And it is a lot of fun to volunteer in the RV Care-A-Vanner program. The opportunity to meet new people that frequently develop into new friendships, work hard together building houses, and then socialize in the evenings, creates a well balanced environment of productivity and fun.
Feel free to connect with me:

As the partner family that will eventually own the house is required to volunteer on the build, we typically not only have the opportunity to meet them, but also work alongside them. Meeting these families who currently live in substandard housing and realizing lives will be changed adds to the fulfillment of the overall experience.
It is a rewarding opportunity for those of us traveling full-time, but there are as many ways to volunteer and support Habitat for Humanity as there are people in nearly every community. The ability to work hard and have fun while serving others adds value to my travels. The Habitat for Humanity RV Care-A-Vanner program will continue to be an integral part of my travels.