Mail, Laundry and Daily Life
Certain daily activities such as cooking and cleaning can not be avoided even as I live and travel full-time in my RV. Similar to those living in apartments and houses, I also need to receive mail, do laundry and shop for groceries.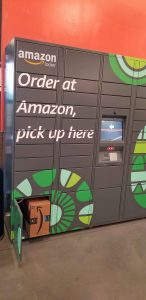 Some of these activities can present a challenge for a nomad, while others can easily be accomplished. Receiving mail is one of those that takes some creativity.
Receiving Mail as a Full-time RVer
The most critical step to managing mail is preparation, meaning converting everything possible to electronic communication – email, websites and apps. Bank and credit card statements, cell phone bills, loyalty card promotions, and nearly all correspondence can be accomplished online, limiting the amount of physical mail received to a bare minimum.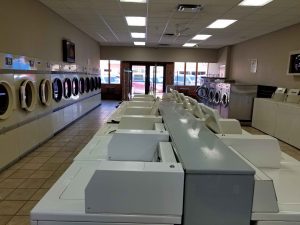 The corresponding second step is to establish an address through a mail forwarding service. In my case, I established a personal mail box through Americas Mailbox in South Dakota. My mail goes to their location and is sorted and held by them.
As I travel, I periodically identify a place where I can receive a package, such as an RV Park, friend's house, or a Post Office that accepts general delivery mail. I simply provide this one-time address to Americas Mailbox through a secure server and they then package any mail they are holding for me into one envelope or box and send it out.
"Our nature as humans is to not change. We get comfortable, and we don't want to be pushed outside that comfort zone. You have to be willing, every once in a while, to jump." — Paula A. Kerger, President & CEO of PBS.
Amazon Lockers and Walmart Pick-Up
Amazon and Walmart make online shopping a breeze, as they both have shipping programs that benefit travelers. When placing an Amazon order, the delivery address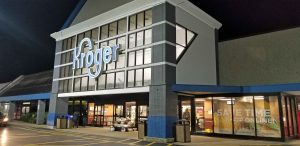 can be set to an Amazon Locker. Amazon manages these lockers in various locations and your package is placed in a locked compartment. Amazon notifies you when the package has been delivered as well as providing you with an access code. There is a small tablet screen at the lockers where you enter a code and the specific locker where your package is located is automatically unlocked and swings open. It's simple and you have your box – and free shipping.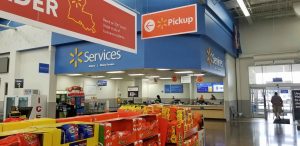 Walmart Pick-up is another great program for travelers. You place an online order on Walmart.com and select any Walmart store as a delivery location. If you are staying in one area for a few days you can simply select the nearest Walmart. If you are on the road or planning to camp in a rural or remote park, then select a Walmart in a city you will be driving through. A quick stop in Walmart, which have big parking lots to accommodate RV's, pick-up your box and you can quickly be back on the road.
Laundry
While my RV has plumbing and electric hook-ups for a washer/dryer in the bedroom closet (see my RV Tour Video!), I do not have a washer/dryer installed. Several things I consider –
space, weight, functionality, convenience and cost before adding anything to my rig. The jury is still out on adding a washer/dryer.
In the meantime, I have found laundromats surprisingly efficient. Some campgrounds have coin operated washers and dryers which can be very convenient. Otherwise, it is off to the nearest laundromat. They almost always have free wifi, which is a great opportunity to jump online while the clothes wash.
Cooking
My eating habits have not changed dramatically from when I was living in a house. I typically cook meals and eat in. If I am meeting with friends, then we
frequently eat out and enjoy the local cuisine. I am not much of a chef, but I enjoy cooking simple meals. I'm also not opposed to the occasional frozen or packaged meal for a quick low-prep dinner. I also like to cook up a batch of something like chili and then freeze it in smaller containers for several future meals.
Everything Else
Finding a church for Sunday service is as easy as asking around or doing an internet search. I have experienced a wide varity of churches ranging from huge mega
churches to small cowboy churches. There's always a service nearby.
Oil changes for my truck every few months just involve finding what seems to be a reliable service facility, and I tend to stick with national chains when possible so if I have any issues I can stop at the same store in another city.
I lean towards Kroger and Walmart for groceries. I grocery shop every few days, more frequently than I used to when I could stock up. With space and weight considerations, it is just easier for me to occasionally stop in and pick up a few items.
Being a full-time traveler, there are some minor hurdles to accomplishing daily activities but overall things just require a little creativity and seem to naturally fall into place. I embrace new challenges and enjoy solving the puzzle to find a way to get things done.
The vast majority of people I encounter are incredibly understanding and helpful in removing obstacles with an added bonus that it frequently leads to rewarding conversations.
Living on the road is different than a vacation. On vacation you can usually pack enough clothes to avoid laundry, hold your mail for a few days and enjoy the services provided by hotels and restaurants.
I'm not on vacation, or perhaps I have been on vacation for six months, either way I have to do things like cook and clean. I encounter activities like laundry and mail every week and similar to everyone else I seek ways to efficiently check off items and move on to the fun stuff.