Feels like I have spent nearly the entire summer in South Dakota, and this last week both pushed my comfort zone and added to my unique experiences.
I was interviewed live by Lori Walsh for her radio show In The Moment on South Dakota Public Broadcasting. I was promoting my book – Black Elk Peak – and generating some interest for my upcoming presentation. Lori has quite the radio voice and listening to her is a pleasure.
Radio Interview
Click here to listen to the radio interview —> Revealing Unique And Untold Stories About Black Elk Peak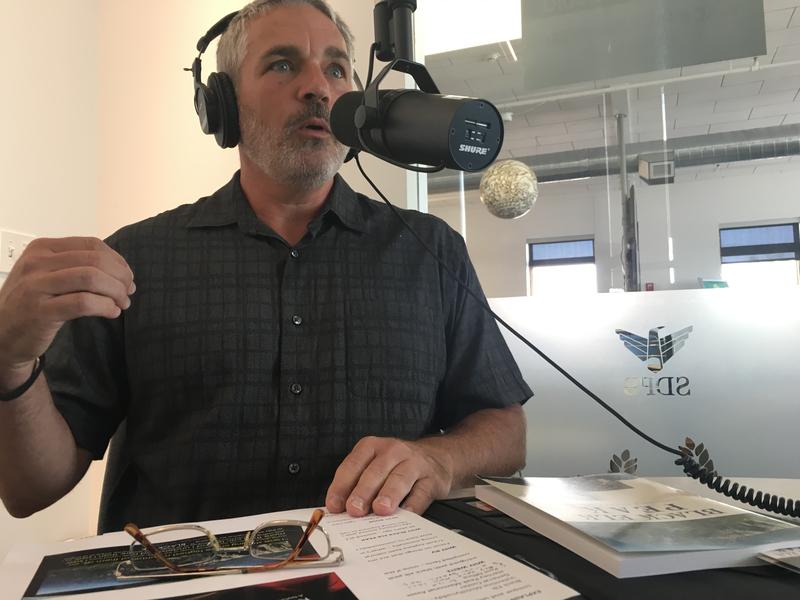 It was a privilege to get fifteen minutes on In The Moment. I even got a plug in for Habitat for Humanity, explaining briefly the RV Care-A-Vanners program. A live radio interview by a regionally well-known host was way outside my comfort zone, and I was certainly glad when that was behind me.
I was invited to be a panelist at the Black Elk Legacy Event hosted by the South Dakota Hall of Fame.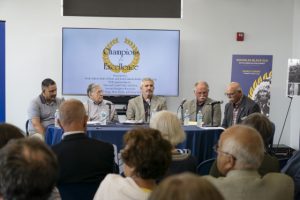 I treasured the opportunity to meet a lot of interesting people: Myron Pourier, Black Elk's great great grandson, Charles Trimble, representing the Neihardt Foundation and Dale Lamphere, Dignity Sculpturist (the 50-foot sculpture at the I90 rest area near Chamberlain, South Dakota / click here to see it —> DIGNITY).
To round out the events, I presented a one-hour Learning Forum entitled Black Elk Peak Revealed at the Journey Museum and Learning Center in Rapid City, SD. I was fortunate to have about 85 people present and followed the presentation with a book signing. Great questions and discussions.
I was also enjoying the Black Hills – especially hiking, biking and kayaking. It was now time to leave the Black Hills, although I know I will be back frequently.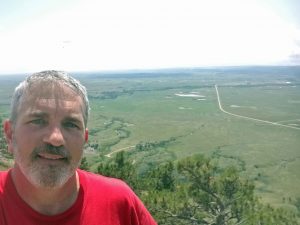 I'm now traversing 1,200 miles of South Dakota (again!), Minnesota, Iowa, Illinois and Indiana to reach Ohio.
For those who are curious, I am currently 994 miles into this 1,200 mile leg and have burned through 92 gallons of diesel at a rate of 10.75 miles per gallon. That's a Ford F250 pulling an 11,000-pound fifth wheel trailer on all highway miles.