Spectre in Big Fish Movie
Remember the Big Fish movie from 2003? A young Edward Bloom (Ewan McGregor) survives the dark forest, steps through two trees, and discovers a magical and tranquil town. The town is Spectre where everyone goes without shoes.
I traced the footsteps of character Edward Bloom and walked through the same two artificial trees created for the set. As I emerged, the line above was filled with shoes and the town of Spectre unfolded before me.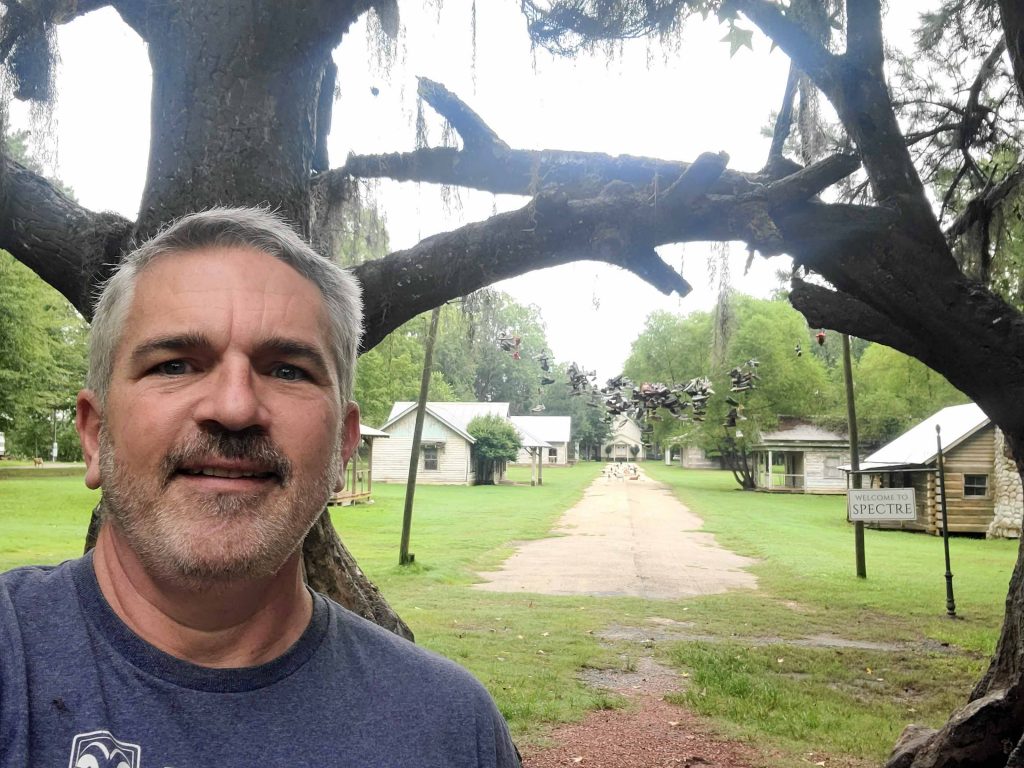 For the final scene of the movie Big Fish, the buildings were sandblasted to appear dilapidated and the lush green grass was removed from the street. Thus it remains in that condition today.
Jackson Lake Island
The town of Spectre from Big Fish movie is located on Jackson Lake Island, just north of Montgomery near Prattville, Alabama.
Jackson Lake Island formed when the Alabama River curved and changed course slightly. The island is now connected to the shore by a small levee that allows public access.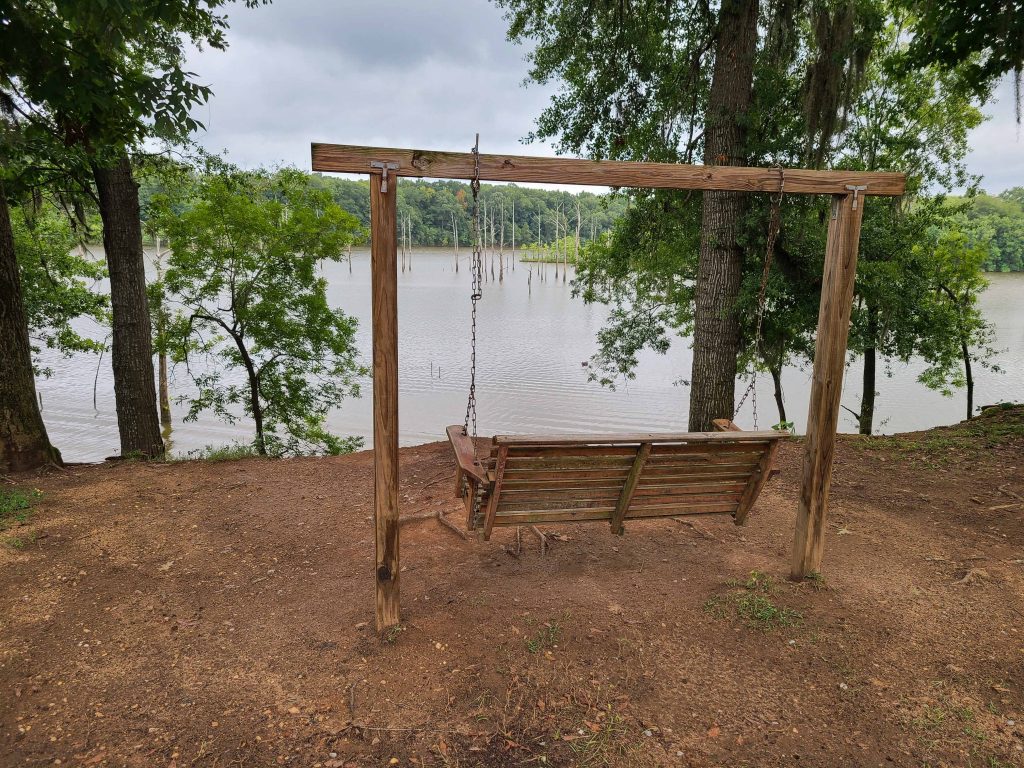 "Ed Bloom – Senior: What do you want? Who do you want me to be? Will Bloom: Just yourself. Good, bad, everything. Just show me who you are for once."

Big Fish, ALBERT FINNEY – Ed Bloom Senior, BILLY CRUDUP – Will Bloom
There is a nominal three dollar fee to enter. The town of Spectre from Big Fish movie is just one attraction. Additionally, it is a large park area with picnic tables along the Alabama River with places to picnic and fish. The boat ramp and sandy shore provides easy access for boating.
I was intrigued with the "Please Yield to Goats" sign. And then the entire herd decided to traverse the length of the gravel road and everything else came to a stop.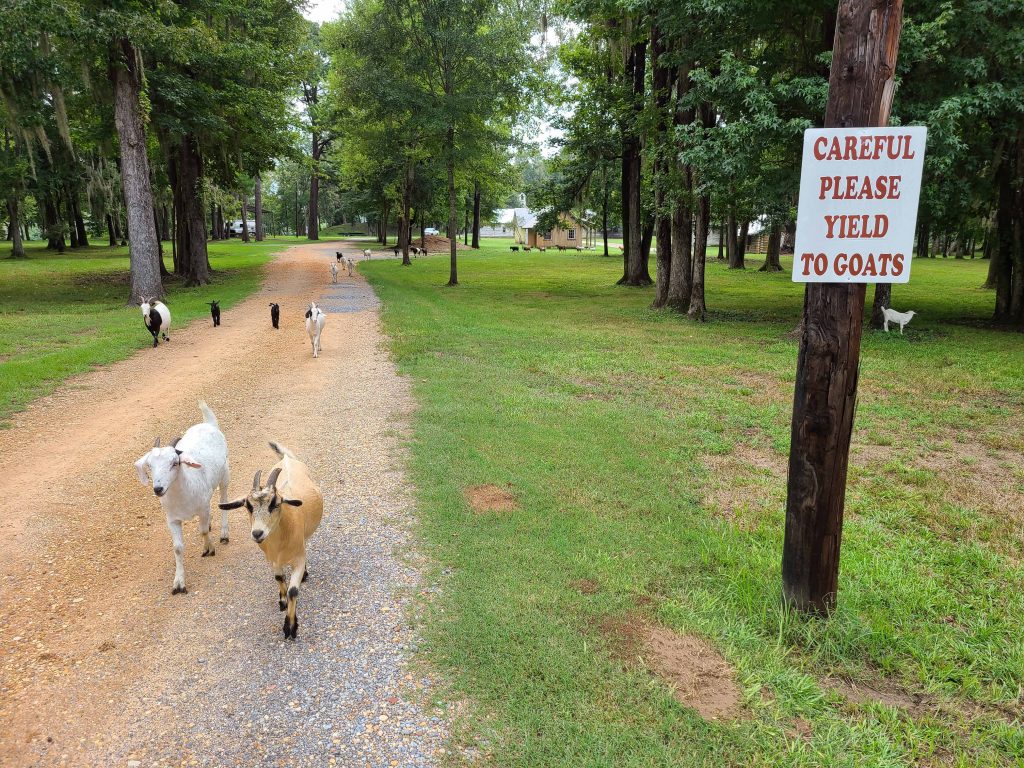 The goats were introduced years ago to help control the vegetation and have since become a tourist attraction. Unfortunately, I had no food to share, and they passed on by. Gradually they scattered into an open meadow to graze.
The large oak and pine trees draped with Spanish moss provide an idyllic atmosphere. I enjoy these little snippets of Americana coupled with the natural beauty. A great day of exploring and discovering.
RVing Revealed
Please connect, ask questions and leave comments:

Frugal Tips
Sign-up for the FREE Shell Fuel Rewards program. You will save 5 cents on every gallon of gas at Shell. You will always get 5 cents off, and occasionally the discount is increased based on the points you acquire. Gas is cheap not, but another 5 cents off is great!
Click Here to start saving: SHELL FUEL REWARDS