I stumbled on Clarkco State Park in eastern Mississippi and discovered a campground with great features.
The spectrum of campgrounds and RV parks is wide and each park varies greatly. Layered on top is that I seek different types of campgrounds based on my plans.
I was ready for a few days in a more of a traditional campground with trees and an outdoor park setting. Clarkco State Park near Quitman in east-central Mississippi started with a hiccup but quickly delivered a good experience.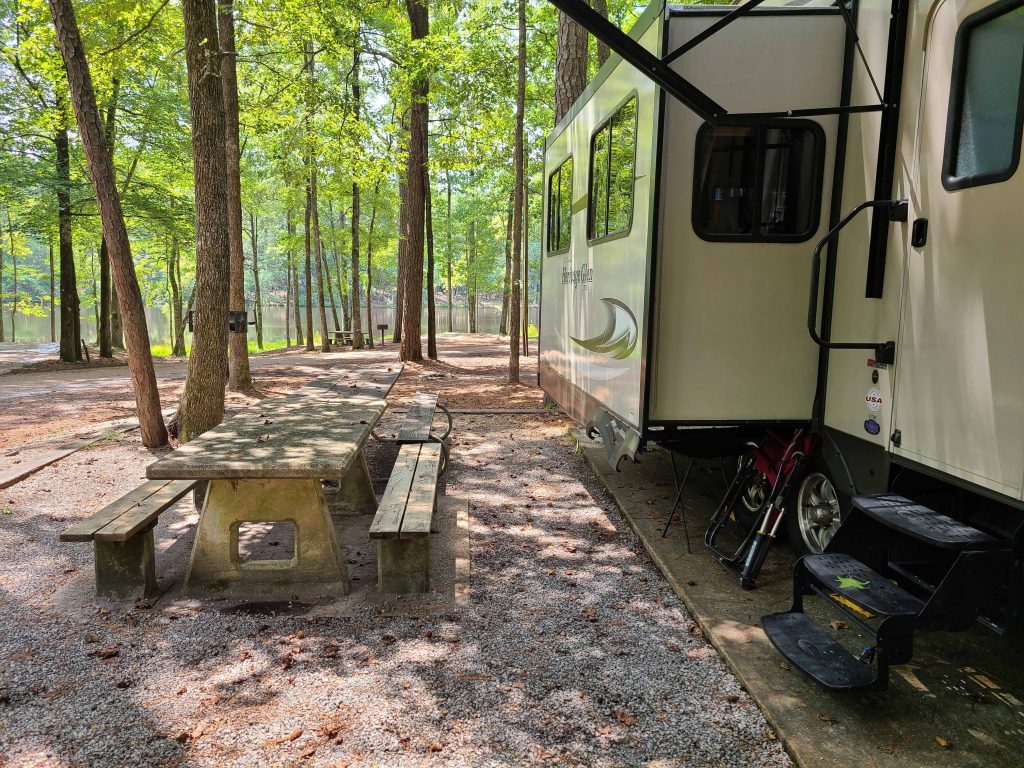 Maneuvering Clarkco Campground
I had a reservation for site 17, which is listed at 60 feet in length. With my fifth wheel measuring 36-feet, it should have been an easy fit. Well, the road through the campground was very narrow and the dirt on both sides of the road had washed away.
Therefore, there was very little room to turn the truck to back in. I even dropped it into four wheel drive and let my front tires ease off the road as the front of my truck came around.
If you can dream it, you can do it.

Walt Disney
Nothing worked, I declared defeat and called the park office. Fortunately, they had another site available and I was able to quickly locate that site and back in with relative ease.
The mature trees shaded the sites from the Mississippi summer sun. The sites were spaced apart comfortably and the sites along the lake had great lakeside views. Even with moving sites, I could still see the lake from my campsite.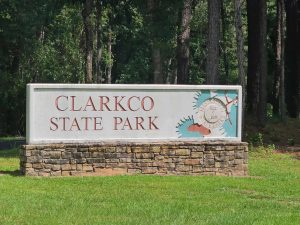 Clarkco State Park campsites have full RV hookups, with paved pads and gravel areas for the picnic table. Also, the cell phone service is fine, and there are a few over the air TV channels from Meridian.
The small lake is great for kayaking. Additionally, there are hiking trails, a small observation tower, plenty of biking, and a challenging disc golf course.
I only stayed a few nights on my way to Alabama. However, this goes on my list for a definite return visit.
RVing Revealed
Please connect, ask questions and leave comments:

Frugal Tips and Tricks
Cash Back! Rakuten – Rakuten Ebates offers cash back on items you are already purchasing. Simple and FREE! Check it out here: Rakuten