Jump right into the river and swim alongside manatees! Never mind the alligators and snakes lurking in the Florida rivers. Snorkeling with manatees just a few feet away is an amazing experience.
Once an endangered species, wildlife conservation efforts over the last thirty years have been successful. The manatees have been promoted and are now classified as threatened.
The manatees are not entirely in the clear, but there has been good progress. To maintain this positive momentum, the U.S. Fish and Wildlife Service has initiated an educational program that includes swimming with the manatees to increase awareness and appreciation.
The water was just slightly chilly at 71 degrees, so a wet suit helped with comfort during the four hour adventure. A mask and snorkel made it easier to view the manatees underwater.
Do a little bit of good wherever you are; it's those little bits of good put together that overwhelm the world.

-Desmond Tutu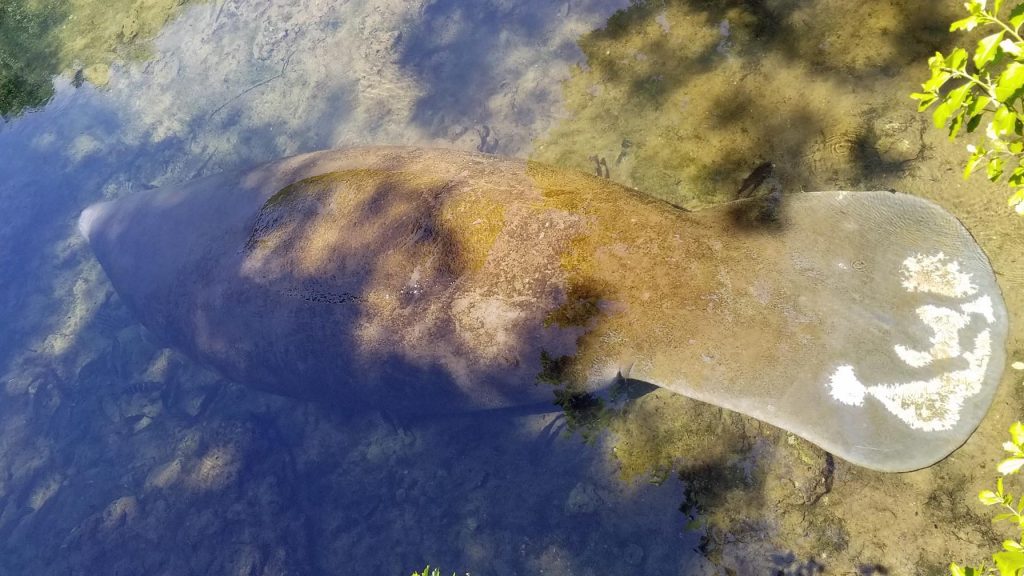 Homossasa River
After a brief boat ride up the Homosassa River in Citrus County, Florida to a natural spring which the manatees obviously favored, it was into the water.
The manatees typically move slowly and are feeding along the bottom. They are mammals even though they live in the water, so they need to surface about every fifteen minutes or so for a quick breath.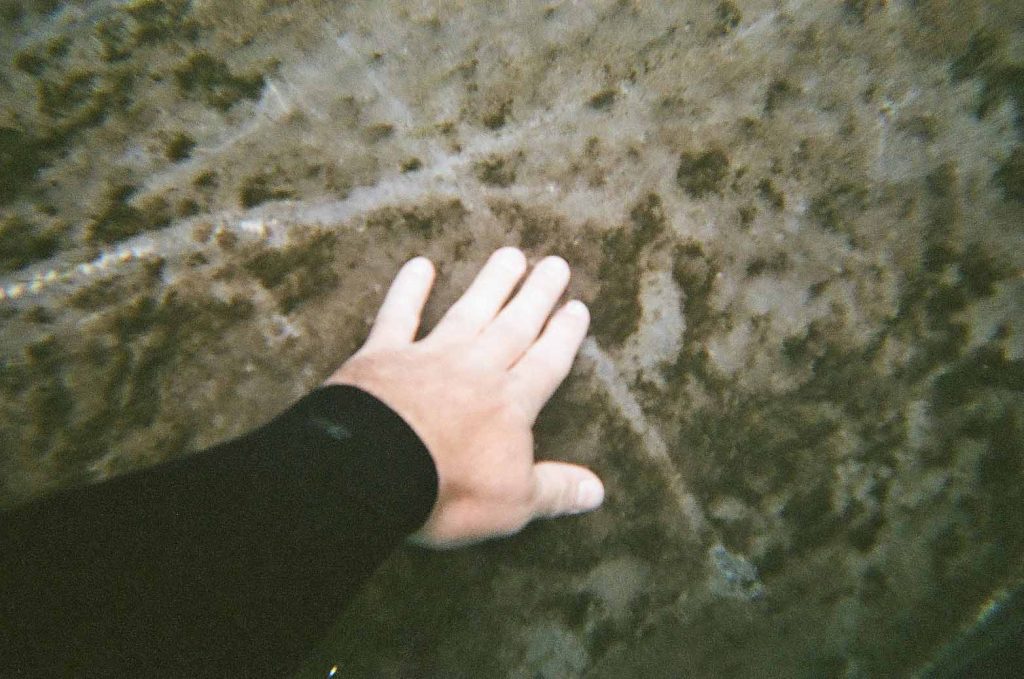 There are strict guidelines with this program of swimming with the manatees. It is all about viewing them in their natural habitat. At a thousand pounds and well over ten feet long, they meander around eating vegetation along the bottom.
One went right by me and I was able to feel the leather surface of its skin covered in algae slime with my finger.
Manatees sleep about half the day, and actually rise to the surface and poke their nose out of the water just enough for a breath of air and then descend again – all while sleeping.
As if swimming with the manatees was not enough, a very young manatee hugging close to its mother wandered right in front of me. Definitely was a highlight of the snorkeling with manatees experience for me!
RVing Revealed
Snorkeling with Manatees provided a great experience. Be sure to check them out if you are in Citrus County, Florida!
Please feel free to follow/connect with Brad Saum: