Typical Day on the Appalachian Trail
Almost overnight, the frosty days waned. The sun gradually warmed the forest as I pushed north through the Smokies, and the smell of cedar was abundant.
I basked in the sun appreciating the warmth against my skin like never before. Daily routines simplified ever so subtly with each progressive day of warmer temperatures.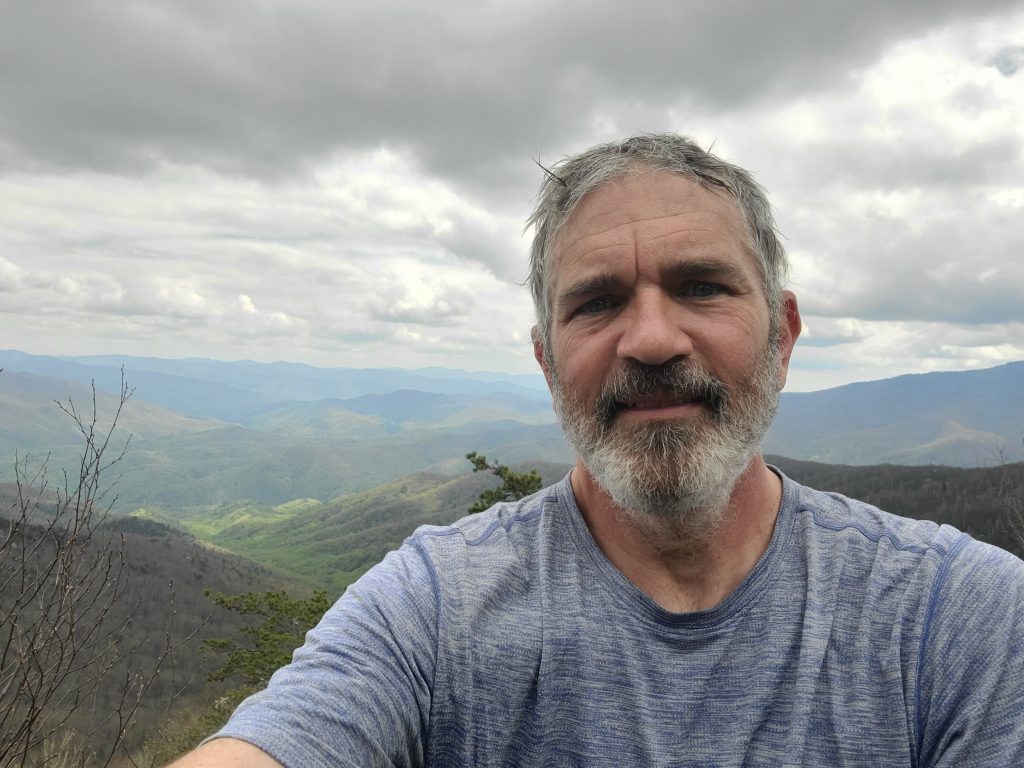 A typical day emerged through the first 200 miles of my Appalachian Trail thru-hike. I wake as day breaks and the light of the sun begins to illuminate the little world in my tent.
I change from my sleep clothes into my hiking clothes. As I remain in my tent the sleeping bag, liner and mattress are packed away. Everything else is also packed and stuffed into my backpack.
As I emerge from my tent I slip on my shoes. The tent comes down and added to the side pocket on my backpack.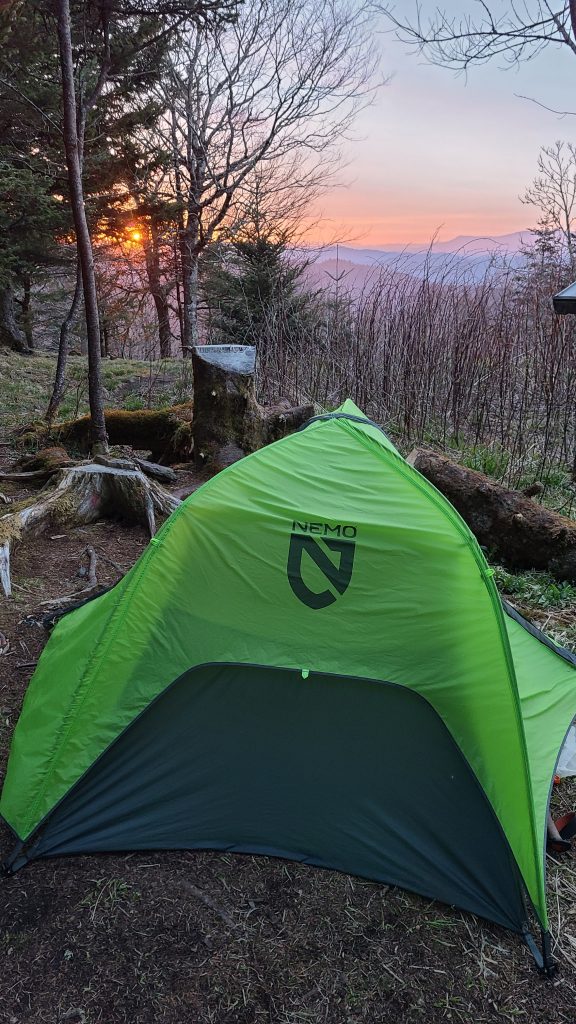 I collect my food bag from a tree where it has hung all night safely out of reach of bears, raccoons, mice and other wild critters.
Kid, you'll move mountains! Today is your day! Your mountain is waiting. So get on your way!

— Oh, The Places You'll Go! Dr. Seuss
As water boils I prepare breakfast and get snacks out for the day. As soon as I eat, any remaining items are tossed in my backpack.
During the day of hiking, I stop every couple hours and munch on snacks like protein bars, jerkey, and nuts in lieu of an actual lunch.
As I find a place to end my day, I typically set up my tent and sleep system right away.  This is followed by a snack of dehydrated fruit and a tortilla with peanut butter and honey.

Then after a short break, I head to collect and filter water from a nearby spring or creek. This chore, often repeated once or twice during the day emphasizes my renewed appreciation for the clean and safe drinking water that is readily and easily available in life off the trail.
With any remaining time in the late afternoon, I'll relax a bit and then it's boiling water to make dinner. Right after dinner, all my food goes in the bear bag and it is hung for the night.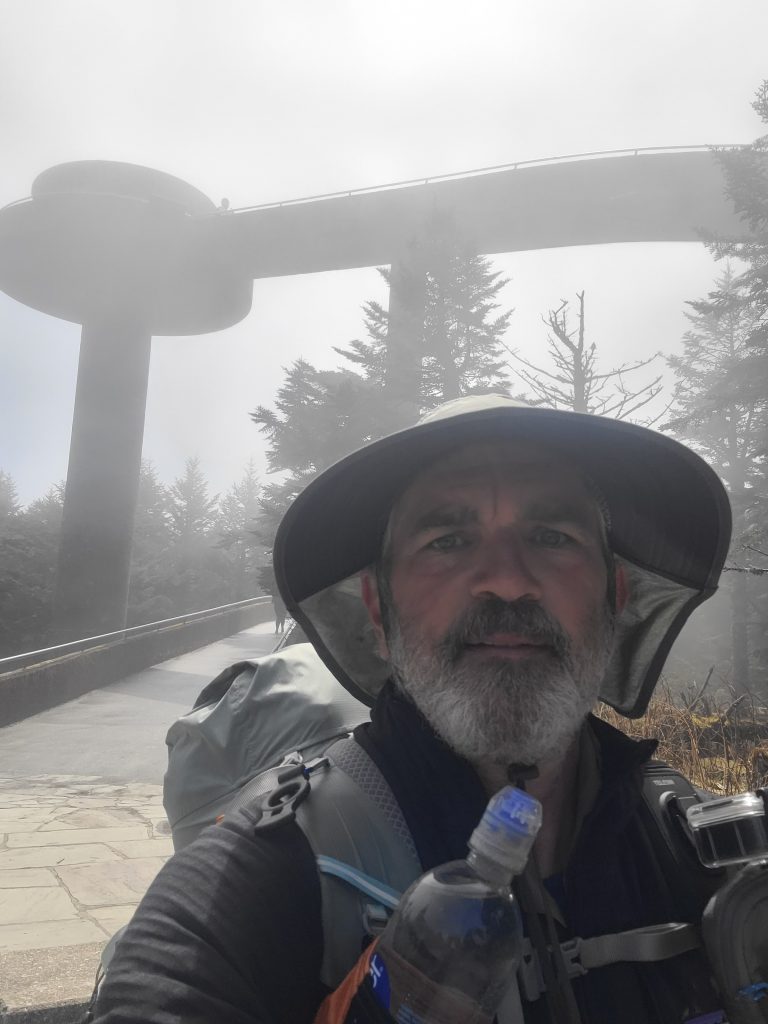 After a long day of hiking, sleep typically comes easy and early. I am grateful that somehow my body recovers from the grueling day through the overnight hours. I awaken physically rejuvenated and equally important, with renewed spirit as well.
I have successfully pushed through Great Smoky Mountains National Park. As the numerous mountain climbs over 6,000-feet gradually diminished, the lush green forest was emerging. The combination of lower elevations and warmer weather welcomed white, yellow and purple flowers blooming along the trail. Quite a magical place, the forest.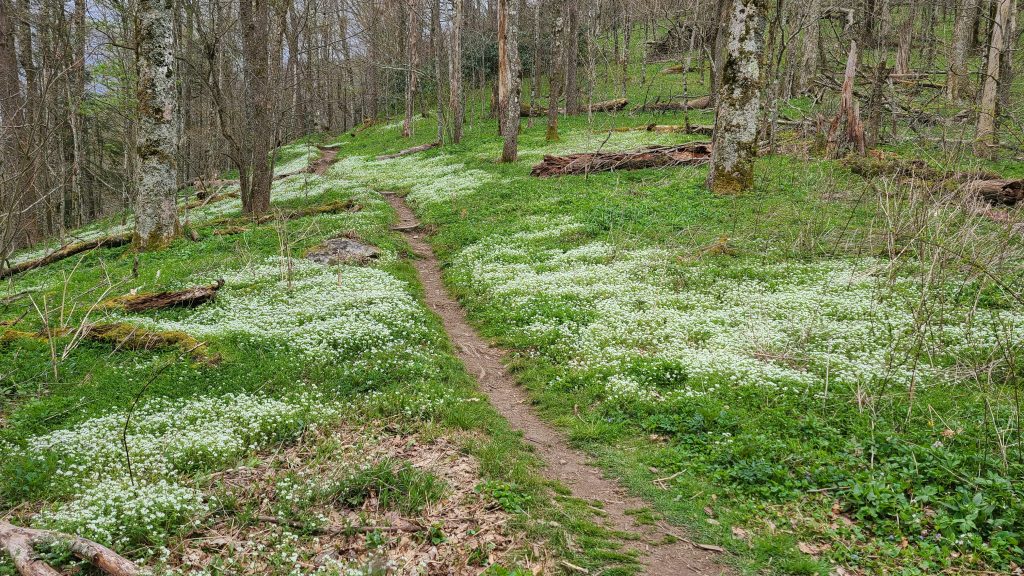 I conquered my first 15-mile day of hiking as I put the Smokies Range of the Appalachian Mountains in my rear view mirror. No bears to be seen, but the magnificent views continually stunned me at every peak, rock outcropping or break in vegetation.
I'm 239 miles into my Appalachian Trail thru-hike as I continue to trek north along the Tennessee and North Carolina border with Hot Springs, North Carolina just a few days ahead.
RVing Revealed
Please join me as I post videos daily on TikTok @RVingRevealed.