Volunteering in the Smokies
After nearly a year of living and traveling full-time in my RV, change is in the air. I am settling down – but only for two months! I am volunteering in Great Smoky Mountains National Park during May and June – and still living in my RV.
Gatlinburg Area
If anyone escapes to the Gatlinburg area in the next two months, be sure to ping me. I will be volunteering 32 hours a week. That leaves a lot of free time to explore the Smokies and surrounding region.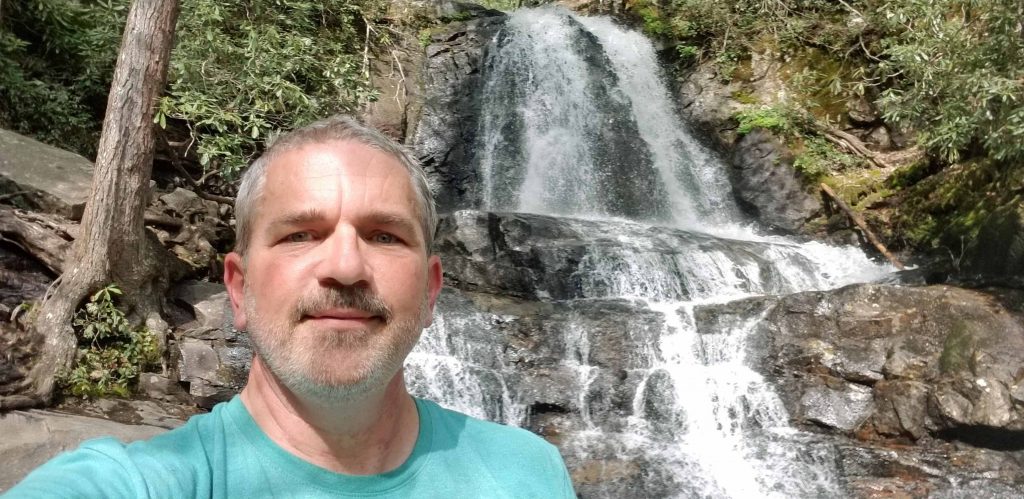 In exchange for the 32 volunteer hours per week, I have full hook-ups for my RV nestled in an area close to Elkmont Campground right in the middle of the national park. I can hear the sound of Little River splashing over the rocks just behind me.
As there are no cell towers in the national park, I have no cell phone coverage, and therefore no internet at my RV site. Please expect delays in my responses to the outside world!
I have mixed feelings about leaving the freedom and flexibility I experience living on the road. I realize two months is certainly not that long in the bigger picture. However, considering my longest stay in one place during the last year was just two weeks, it will create a contrast of experiences in my journey.
With places like Clingmans Dome, over 800 miles of hiking trails and loads of history within Great Smoky Mountains National Park, I look forward to exploring the area. And there's Gatlinburg just 15 minutes away.
The true way to live is to enjoy every moment as it passes – it is in the everyday things around us that the beauty of life lies.

Laura Ingalls Wilder
Volunteer Duties
As far as my duties, I am a Roadside Assistance Volunteer in the Little River District of Great Smoky Mountains National Park.
My duties include supporting the National Park Service Law Enforcement Rangers by patrolling the park roads and responding to incidents to help visitors who need assistance, providing traffic control, dispersing bears from unsafe locations and ensuring visitors viewing the bears remain at safe distances. And I can already tell this is certainly one of those – other duties as assigned roles!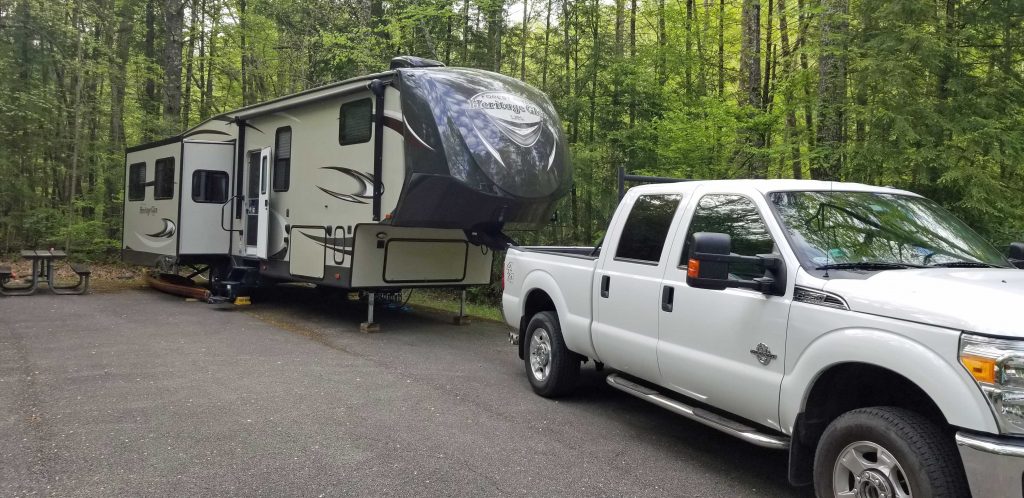 I am focused on the Little River District of the National Park which is the main entrance in from Gatlinburg, the Sugarlands Visitor Center, most of the way to Cades Cave, and up to Newfound Gap. This district includes about 35 miles of winding mountain park roads and lots of scenic overlooks, picnic areas and hiking trails.
With over eleven million visitors a year – the most visited National Park – there is always someone needing help and I except a lot of unique experiences.
I'm glad you are along for the journey!
RVing Revealed
Interested in the Smokies? I have researched Clingmans Dome – the highest point in Great Smoky Mountains National Park – for my book:
Clingmans Dome Revealed: A Natural, Historical and Cultural Gem in the Smoky Mountains
Feel free to connect with me: