A chill in the air and frost on the ground is not necessarily the best of camping weather. But then again, I'm not really camping – at least not in the traditional sense.
Granted, the conditions I am encountering in Kentucky over the last few weeks could be considered realtively mild compared to a blistering North Dakota or New England winter. I have seen a few snow flurries and overnight lows occasionally drop just below 20 degrees, but the vast majority of days remain above freezing both day and night.
Keeping the water flowing and the RV warm are two of the primary challenges to overcome when winter camping in an RV.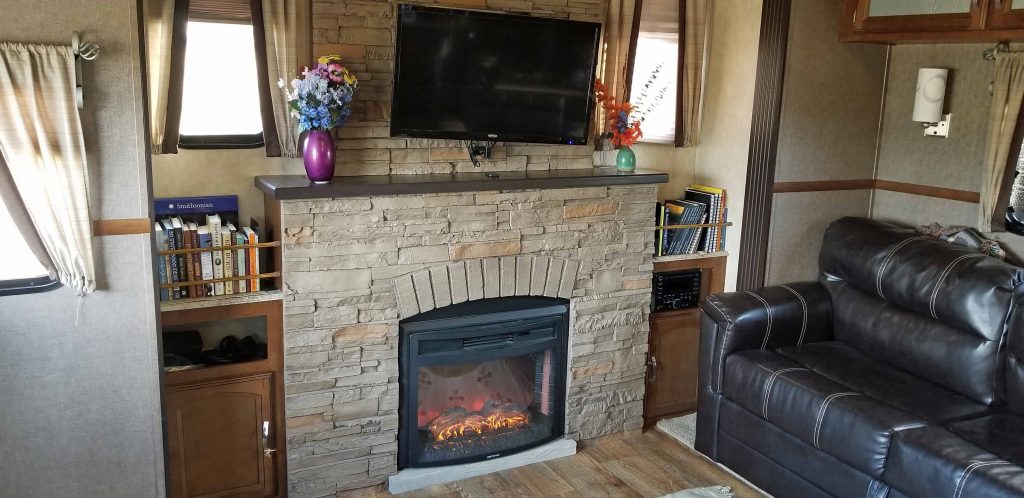 Prevent Frozen Water Pipes
Obviously, there's no worries with water pipes until the temperatures drop below freezing.
There are two options to supply water (for the shower, faucets and toilet) in an RV: (1) fill the on board tank with water and a water pump simply provides water on demand without any other connections to the outside world, and (2) keeping a hose connected from the RV to a water source at the campground, which is essentially the same as being connected to a continuous city water supply like at a house or apartment.
Both options are feasible in the winter. Utilizing the water in the on board tank simply requires filling the tank – a process that takes less than ten minutes – every few days, depending on how much water is being used. Keeping the RV warm is essential, not only to stay toasty inside, but also to provide sufficient heat to the water connections, pipes and tanks underneath the RV to prevent freezing.
Using a heater water hose enables a water connection during the cold winter nights without the water freezing. A heated water hose is very similar to an electrical heat tape wrapped around a pipe with insulation around it. This hose has a heat strip built in and covered with insulation. In addition to camping, this type of hose is frequently used on farms to provide livestock with drinking water on those frigid days.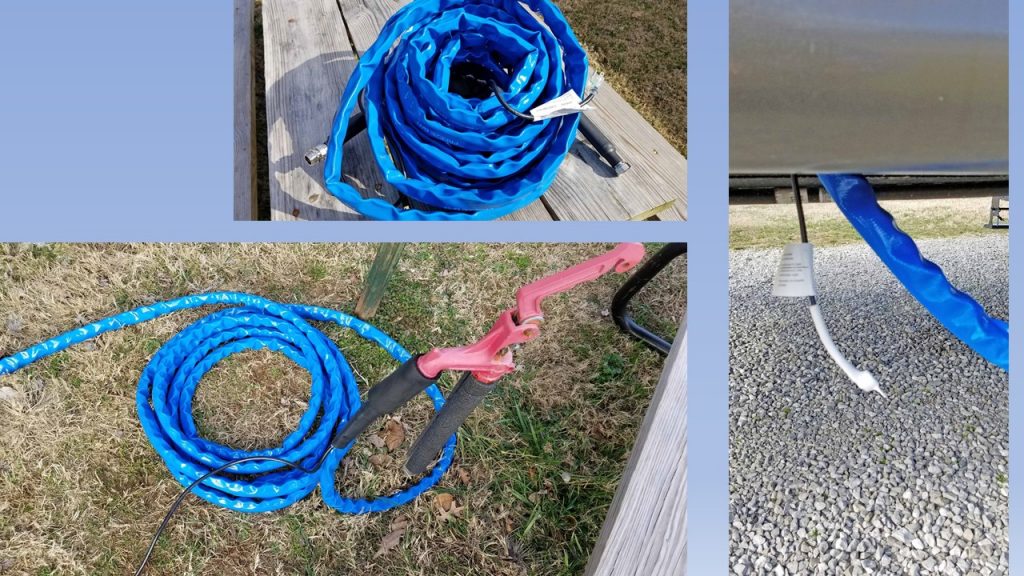 Camco 25 25ft TASTEPure Heated Drinking Water Hose with Energy Saving Thermostat-Lead and BPA Free (22911)
If we had no winter, the spring would not be so pleasant.
If we did not sometimes taste of adversity,
prosperity would not be so welcome.

Anne Bradstreet, 17th century English poet in North America
Keep the RV Warm
I have been pleasantly surprised at the ability to easily keep my RV comfortably warm. Although, a couple nuances have revealed themselves as the temperature dropped.
La Crosse Technology 308-1412S Color LCD Wireless Weather Station with USB Charging Port and Customizable Temperature Alerts
Yes, the RV is warm at 68 degrees, but the floor surface has a tendency to stay cool. Socks and shoes/slippers present an easy solution, but one of those underfloor radiant heating systems would be really cozy, and expensive I am sure. Stopping the flow of cold air under the RV would certainly help, but I am mobile with no plans for an extended stationary stay.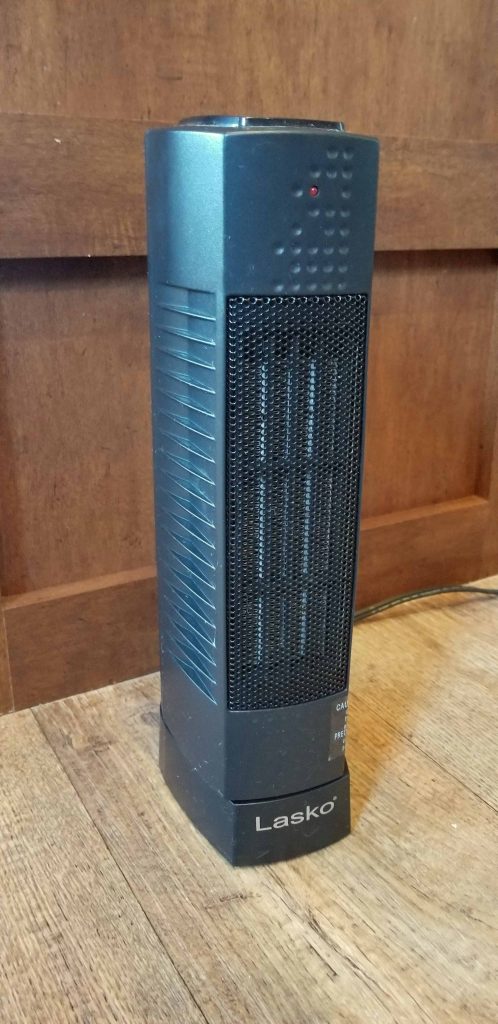 Lasko Space Heater, 8.5″L x 7.25″W x 23″H, 755320
I have no real trouble keeping the RV at 68 degrees. I typically use electric heat exclusively. Once the outside temperature drops beow 25, I simply turn on the furnace to supplement the electric heat, which is fueled by the on board propane tanks. With the furnace blowing warm air through the ducts, my RV home stays warm at about any temperature.
Electric heat includes the built-in electric fireplace that has numerous settings and blower to force the warm air into the RV. Additionally, I utilize a space heater to provide some additional heat. Precautions should be taken with space heaters to ensure they have sensors for high temperatures, tilt/fall and electric short that immediately will turn the unit off.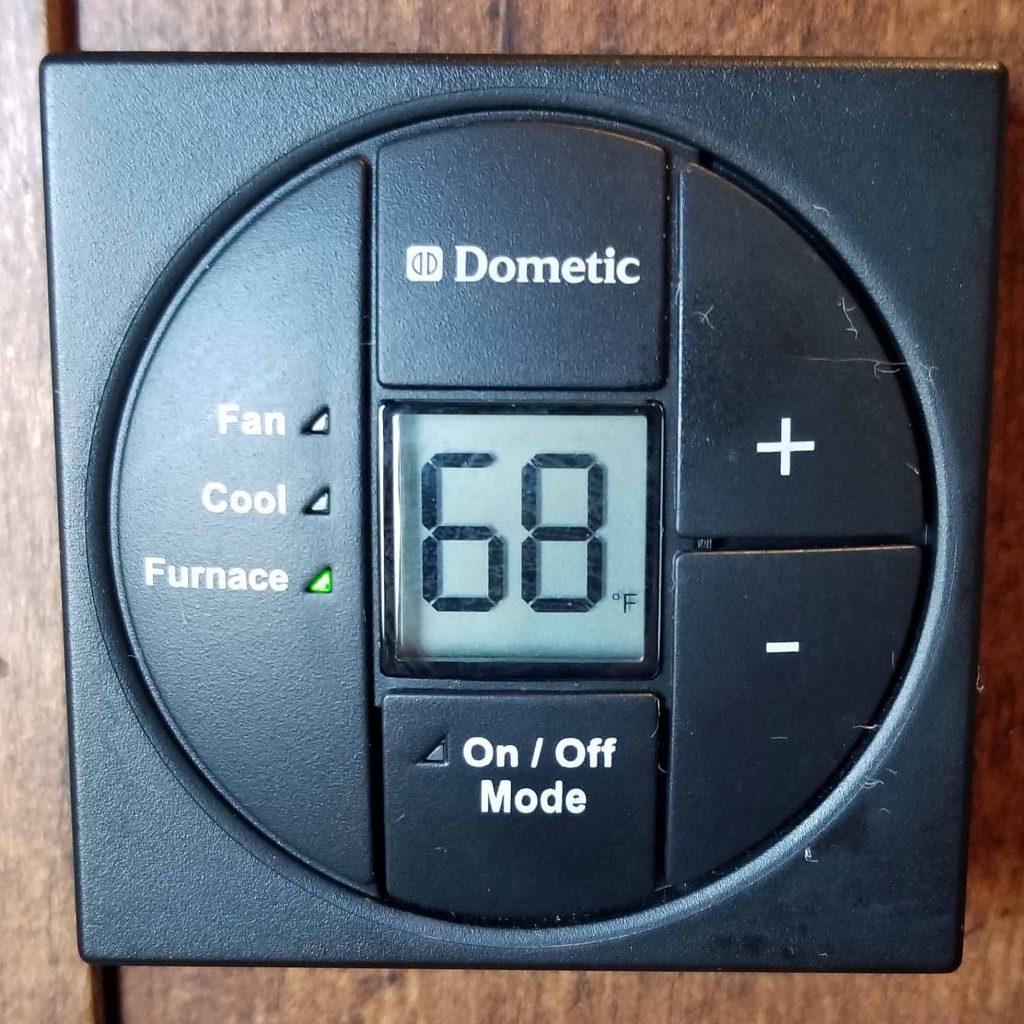 Excessive propane use can create a build-up of moisture in the RV, which is not a good thing. The balance created by the much dryer electric heat solutions as well as periodically venting the trailer, such as after a hot shower, helps keep the moisture minimal.
Window Insulation
There are pros and cons with adding any window insulation, same as a house – closing off too many windows will create a cave atmosphere, but there sure can be a lot of heat loss through the glass.
Reflectix BP24050 24-Inch-by-50-Foot Bubble Pack Insulation
I compromised and added some insulation to a couple of my widows that I never really used anyway. Having the small window sealed up by the head of the bed certainly proved worthwhile at maintaining a more even temperature.
The bathroom ceiling vent and skylight are simply thin plastic with nothing to prevent the cold transfer. The addition of a foam insulation that looks like a cushion certainly helps to keep the bathroom warm, and can easily be removed to vent moisture out when using the shower.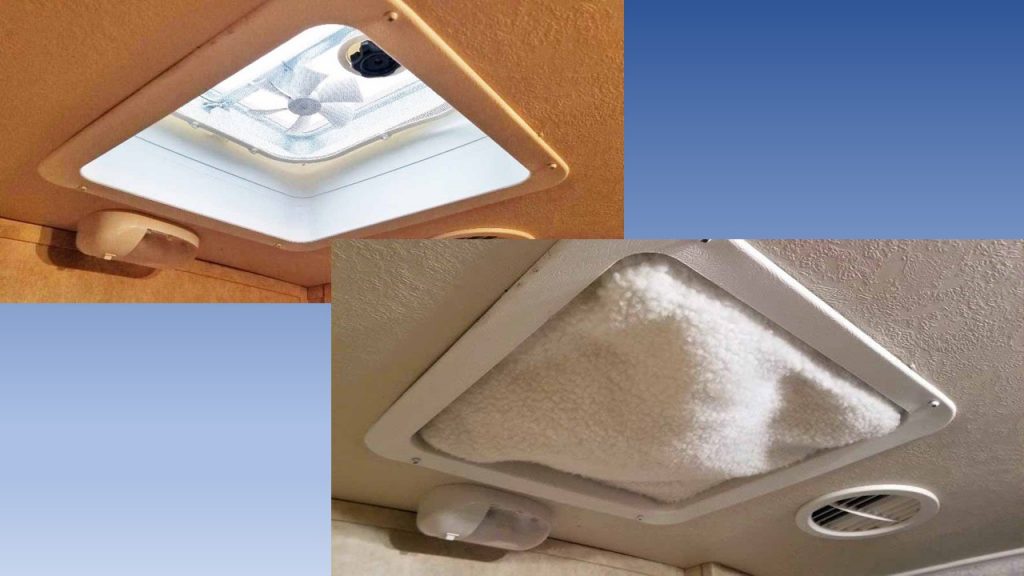 Camco RV Vent Insulator And Skylight Cover With Reflective Surface, Fits Standard 14″ RV Vents (45192)
Sleeping
An electric blanket with variable settings is a gem!
Sunbeam Heated Blanket | 10 Heat Settings, Quilted Fleece, Newport Blue, Twin
Heading south is an easy solution, and I have never been known to go with easy. So far, I have found a fairly moderate winter climate in Kentucky where I can avoid big snow accumulations and below zero temperatures, while still being in very reasonable driving distance of the things I want to do.
Stay warm!
RVing Revealed
Check out my website about Black Elk Peak, the highest point in the Black Hills of South Dakota.
If your interested, I appear briefly a couple times in this two minute new video. I was hiking at Mammoth Cave National Park. They had already talked to some people, so no interview for me.
Partial Government Shutdown Closes Kentucky's Only National Park