Kentucky Oddities – Part 2
Unique stories from south-central Kentucky that are not necessarily the bold, stunning and pricey attractions that people frequently seek. These are extraordinary and fun things to do while visiting the Mammoth Cave area.
Things To Do Near Mammoth Cave
If you missed Part 1 – Kentucky Oddities – Part 1, it contains several unique and fun things to do near Mammoth Cave.
10,000 Gathered in 1925
A fierce competition broke out in south-central Kentucky in the early 20th Century to exploit the emerging cave businesses as paying tourists traveled to see the underground tours. As a result, famed cave explorer Floyd Collins, who had discovered Crystal Cave, was desperately searching for a new entrance to his cave. In the long run, he wanted another entrance to further the commercial value of what was known locally as Sand Cave.
On January 30, 1925, Floyd Collins became trapped 55 feet below the surface in a narrow passage. Quickly, his location was discovered. But under the circumstances, each maneuver to free him was unsuccessful. Gradually, food and water were brought to him, and even a lamp added some degree of warmth.
Ropes and a harness, crowbars and jacks were all used in an attempt to free Floyd Collins when a partial collapse separated him from the rescuers. In addition, a shaft was also being drilled from above.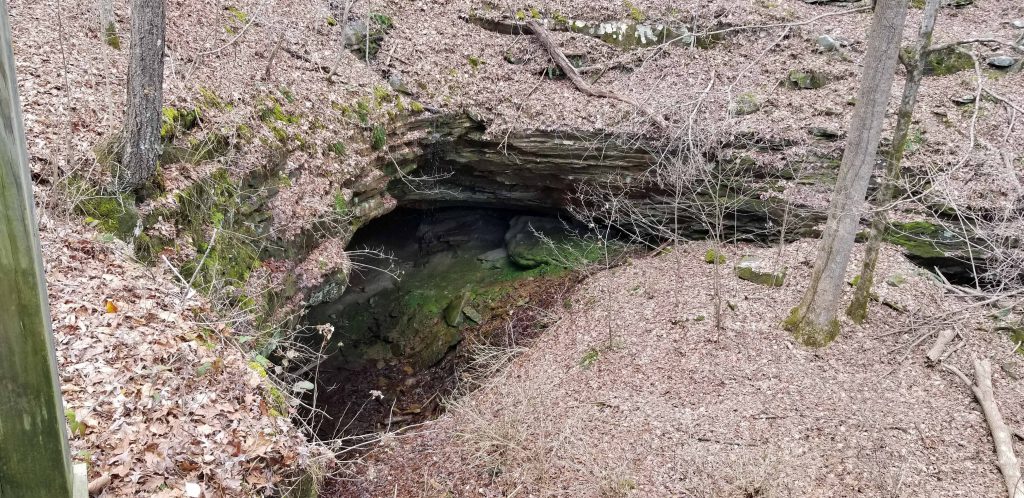 The rescue efforts hit international headlines and intrigued readers. Consequently, people began traveling to the site to watch and monitor the rescue work. The crowd quickly grew in excess of 10,000 people. The National Guard was activated to assist with building a fence and ensuring the people did not interfere with the operation to reach Floyd Collins.
Unfortunately, Collins died just a few days before rescue workers building the shaft reached Collins. However, his body was recovered and the incident became symbolic for the early commercial wars in the cave touring business.
This rescue attempt in 1925, so mesmerized the world that it is frequently credited as the first 24 hour news cycle with continuous updates and reports being dispatched from the entrance.
Mammoth Cave National Park
Sand Cave became an international sensation and was on the map. The area where the 10,000 people gathered is now located in Mammoth Cave National Park. Many years later, an easily accessible hiking trail to the entrance of Sand Cave was constructed. This trail is exactly where the rescue operation was in full force.
Read the entire story of Floyd Collins in this book:
When I dare to be powerful – to use my strength in the service of my vision, then it becomes less and less important whether I am afraid.

– Audre Lorde, American writer and civil rights activist
Bell's Tavern
Originally built in 1830, William Bell guided Bell's Tavern to notoriety throughout the United States and Europe. Especially sought after among high society tourists seeking palatable cuisine and honey bourbon. Visitors were coming from all over to see Mammoth Cave. Therefore, the close proximity to the stagecoach and railroad was the ideal location for his business to serve the early and wealthy tourists.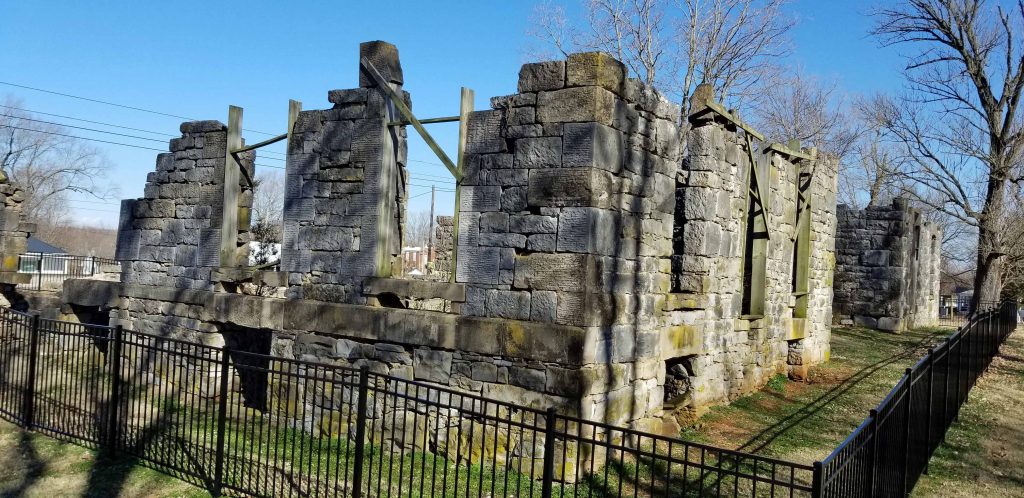 The famous tavern was ultimately destroyed by fire in 1860. Realistically, fires were not that uncommon for the period. After that, Bell's grandson William F. Bell began to reconstruct the iconic tavern utilizing slave labor. The Civil War interrupted and construction gradually ceased and Bell's Tavern never reopened.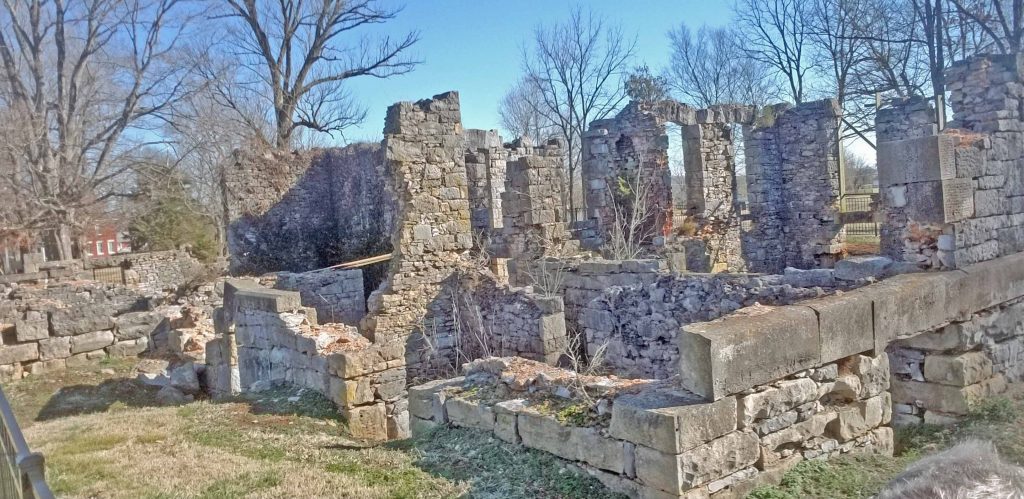 Widely known during the early days of Mammoth Cave tours for its fine dining and drink, now only the stone foundation remains of a failed effort to rebuild. Ultimately, the tavern was never reconstructed.
RVing Revealed
Have you seen the video tour of my RV? RV Cribs
Interested in Airstream trailers? Airstream Factory Tour
Feel free to connect with me: