Yikes, My House is For Sale SOLD !
Yikes, My House is For Sale SOLD … in five days!
The desire to downsize to a smaller home was one of the triggers for me to start this journey. I guess I'm now in search of a new home, but I'll gradually ease into a very slow search as I plan to travel fulltime for the immediate future, indefinitely, until something catches my eye and I'm ready to move into a traditional sticks and bricks house again. That may be six months, maybe a year, maybe more, perhaps less.
A fresh coat of paint and new carpet finished the cosmetic makeover preparing my house for sale. Sprucing things up produced some pleasant results, but a very strong seller's market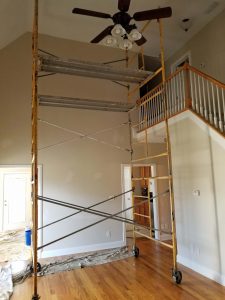 locally was the key driver for a quick sale. Four bedrooms and two and a half baths spread over 2,700 square feet was simply too much space for me, especially with my children – young adults starting to tread their own paths through this expedition we call life.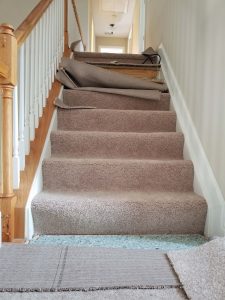 Instead of immediately buying a smaller house, I will be travelling fulltime and at some point, when travelling gets old, or a new adventure seems right, then I'll figure out a place to call home. Until then, my Heritage Glen fifth-wheel travel trailer will be what I call home; wherever it happens to stop for the night.
What's next? Finish downsizing, change of domicile (driver's license, voting, etc.), a two-week Habitat for Humanity volunteer opportunity, and much more – stay tuned as I maneuver through this new maze, make mistakes and celebrate successes!
"…and what does it mean,"
I asked, "to follow your heart?"
She laughed and beat on her drum.
"So you want my secret recipe?"
she said. I said yes.
"To follow your heart is as
simple as closing your eyes
and listening to the rhythm of your soul song. Once you find the beat you will always walk in tune…"
– Monique Duval, The Persistence of Yellow
If you are curious to follow along on this adventure and would like an occasional email when there is a new post, please email: bradsaum@RVingRevealed.com with "subscribe" in the subject line.
Enjoy your journey and adventures!