Click above image or here for the 60 second video: 6 Months in 60 Seconds!
I closed on the sale of my house on June 15, 2018. The next six months have been an exciting whirlwind of living and traveling fulltime in my RV – 11 states and 12,000 miles!
First mission was establishing domicile in South Dakota for a driver's license, vehicle registration, insurance, voting and all those things typically associated with your home address.
As one of my books is a nonfiction history of South Dakota's highest point, I had the opportunity to promote Black Elk Peak while in the state. I was invited to be interviewed by Lori Walsh on South Dakota Public Radio's In The Moment, participated in a round table discussion during a South Dakota Hall of Fame induction event, and gave an hour presentation at The Journey Museum followed by a book signing.
I discovered Habitat for Humanity's RV Care-A-Vanner program last fall in North Carolina on a two week trial run before I started RVing full time. During these last six months, I volunteered for two weeks in Brookings, South Dakota, and two weeks in Mandeville, Louisiana, doing construction to help provide affordable housing for people in need.
I spent the majority of the summer hiking, mountain biking and kayaking through state and national parks. I explored Mammoth Cave, Wind Cave, Mount Rushmore, Angustora, Buryanek, Chief White Crane, Randall Creek, Pennyrile Forest, Percy Quin, Kickapoo, Stone and many other parks.
"If you obey all the rules, you'll miss all the fun." — Katharine Hepburn, American actress known for her fierce independence and spirited personality
I managed my route to connect with many old friends along the way and was fortunate to add new friends at nearly every stop.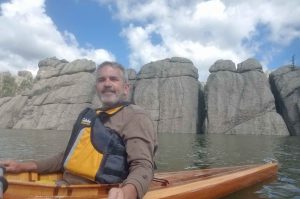 The flexibility of being retired has also provided me the opportunity to weave in lots of family time.
I had so many fun experiences, such as driving NASCAR's David Star for the parade lap at the Mid Ohio Track and then having hot pit access with Abel Motorsports. I spent an evening listening to jazz clarinetist Doreen Ketchens and her band at The Dew Drop Jazz Hall in Louisiana. I enjoyed tours such as the Enercept construction facility in Watertown, South Dakota, the Tabasco Factory Tour in Avery Island, Louisiana, the U.S. Corps of Engineers Gavins Point Dam and Power Plant on the Missouri River, and numerous others.
Feel free to connect with me:

I witnessed the changing dynamic of America's agriculture from the South Dakota's corn fields, to Ohio's soybeans, to Kentucky's tobacco, to Mississippi's cotton fields and Louisiana's sugar cane fields.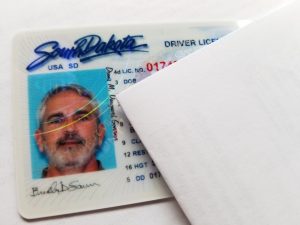 I followed the entire 444 miles of the Natchez Trace Parkway through Mississippi, Tennessee and Alabama, which included the only real hiccup of my travels when a tire blowout interrupted my drive.
I had no idea exactly where this journey would take me when I stepped out of my comfort zone and embarked on a unique experience. Seems trite to say how fast these first six months have passed. I have merely scratched the surface and there is so much more ahead of me.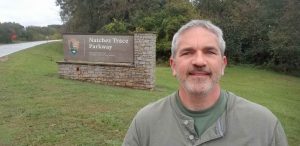 Although I don't know the precise path forward, I will continue to be open to the ebb and flow of the next six months. I have been having a great time and thoroughly enjoying all the people and experiences. This I know for sure: I am only in the beginning and I am excited to see what I encounter in the next six months as my journey continues.
Thanks for coming along on the ride with me! I have enjoyed having each of you on the journey!