The hike to Mount Le Conte is ten miles round-trip with 2,759 feet in elevation gain. Actually, it's an iconic hike in Great Smoky Mountains National Park to the peak that stands prominently one mile above Gatlinburg, Tennessee.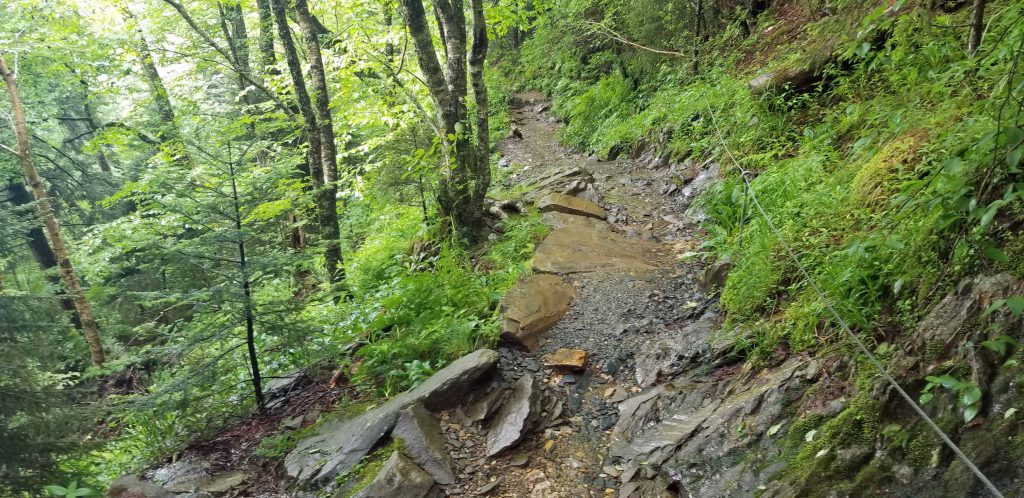 Mount Le Conte is the tallest face (distance from base to summit) of any mountain east of the Mississippi. Although, even at 6,593 feet Mount Le Conte is not the highest peak in the Smokies. That honor belongs to Clingmans Dome at 6,643 feet.
Hiking to the Summit
During the three-hour hike to Mount Le Conte, the change in elevation is visibly dramatic. In fact, the trail passes through different ecosystems and into the spruce and fir forest at the summit. By the way, that's another three hour hike back down for a total of six hours of hiking.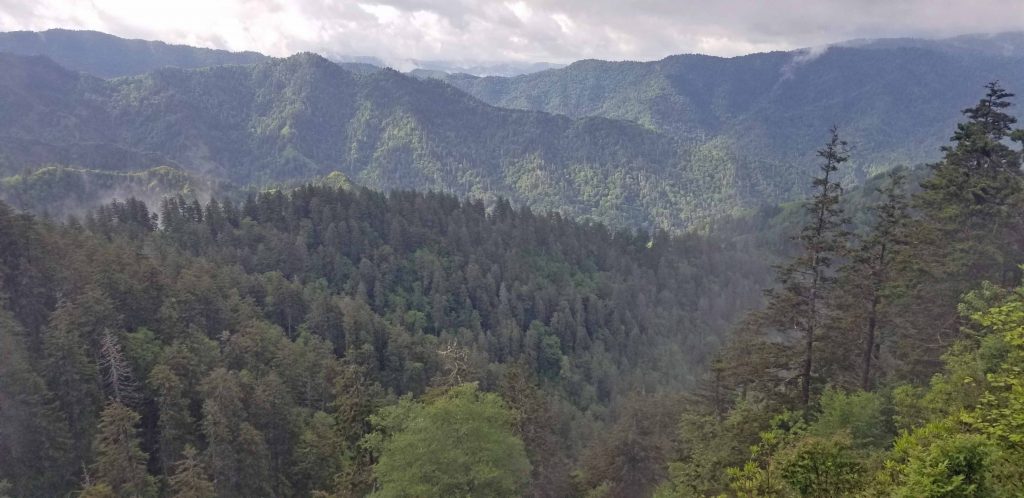 The trail is rugged and hand holds have been installed along sections of the trail that creep along the rock cliffs falling hundreds of feet below. Furthermore, the hike to Mount Le Conte crosses several streams and water is routinely flowing down and across the trail making for a slippery trail.
Great Smoky Mountains
Mount Le Conte is etched into the history of Great Smoky Mountains National Park. In 1925 a primitive lodge and cabins were built at the summit. No running water, no electricity and no roads.
Take every chance you get in life, because some things only happen once.
The cabins were originally used to court and sway decision makers as discussions of forming a national park developed. Apparently, the trips to Mount Le Conte were convincing, and Great Smoky Mountains National Park was officially dedicated in 1934.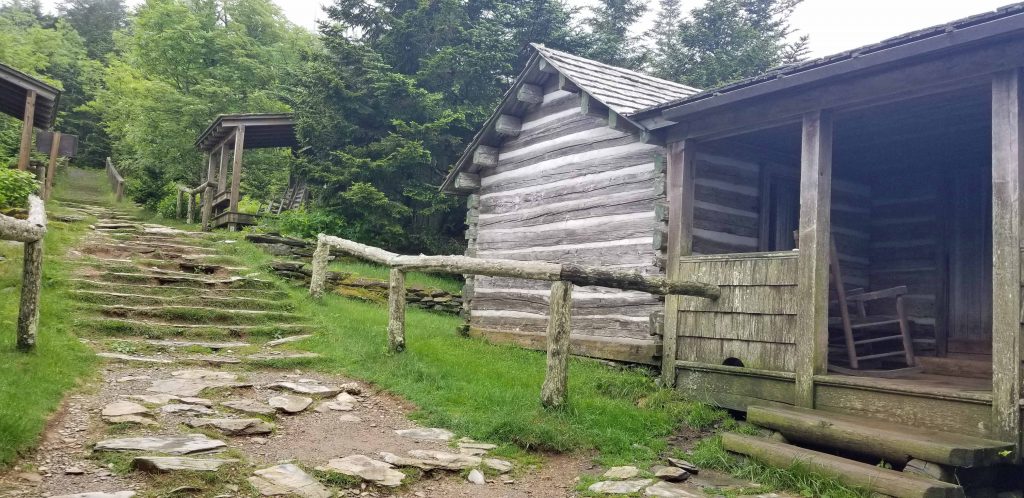 Le Conte Lodge and Cabins
These primitive cabins at Mount Le Conte are still in use and can be reserved for overnight accommodations, and they are quite in demand. Even though the only way to reach the lodge and cabins is the five mile hike up and another five miles back down, you have to book a year in advance!
The peak is named in honor of John Le Conte, who worked with Thomas Clingman (yes, as in Clingmans Dome) in measuring several peaks along the crest of the Smokies. Mount Le Conte honors John, but his older brother Joseph Le Conte is perhaps even more well known as the co-founder of the Sierra Club.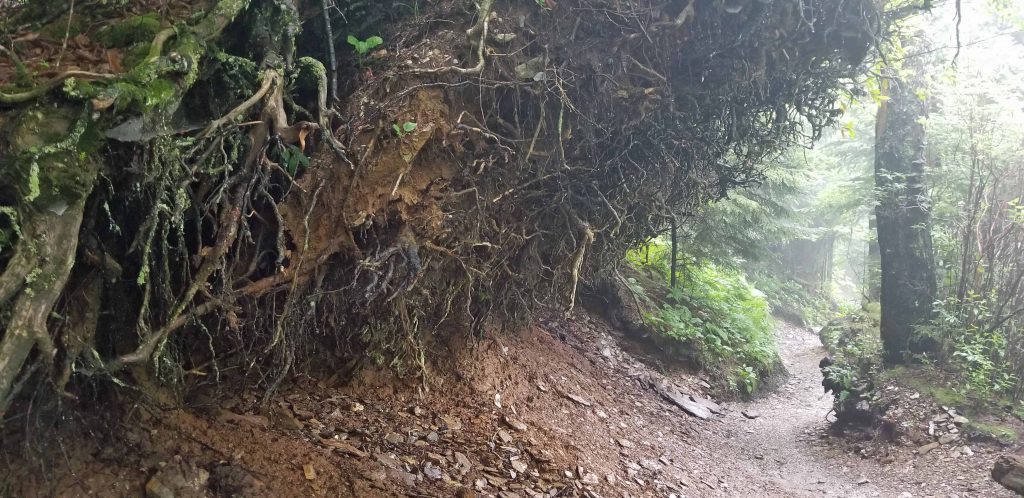 The hike to Mount Le Conte along Alum Cave Trail is an incredibly steep ascent. The downhill climb is equally difficult on the legs and knees. Regardless, the views along the way are spectacular!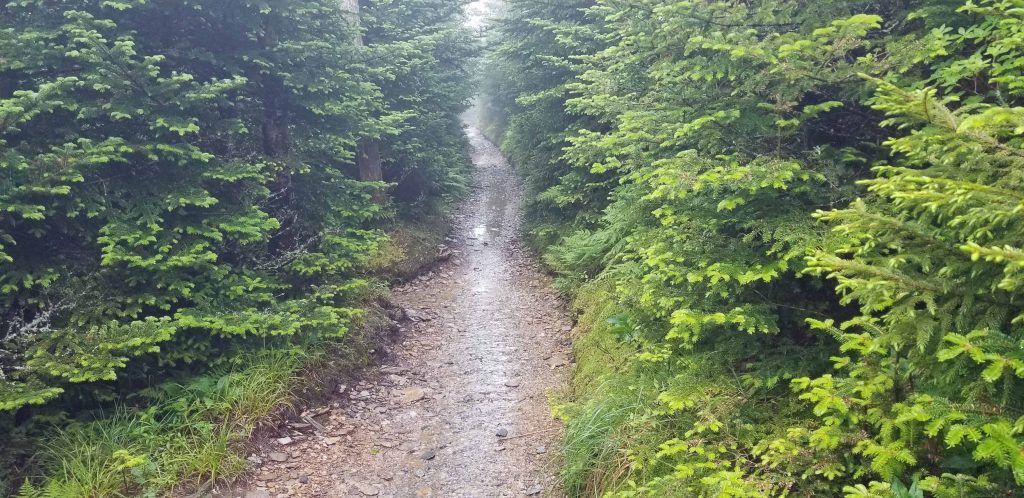 RVing Revealed
Feel free to connect with Brad:

Interested in the Smokies? Check out the free audio introduction to my book (all versions available on Amazon). There's all sorts of secret, untold and unique stories about the Clingmans Dome, Newfound Gap and the Great Smoky Mountains. The entire book has been professionally narrated and is available in Amazon. Here's the introduction: