Three Helen Keller Inspirational Anecdotes
Exploring and learning continue to be the highlight of my fulltime RV adventure. I am genuinely amazed by people, history and the natural world.
I approached the birthplace of Helen Keller with a degree of skepticism. I was slightly disappointed a few weeks ago during a visit to the Neil Armstrong Museum in Wapakoneta, Ohio. It's the huge moon-shaped building along Interstate 75 between Dayton and Toledo. It was largely a factual display of dates, names and space missions. There was actually very little about the life of Neil Armstrong beyond a generic timeline of his achievements and associated dates. Boring!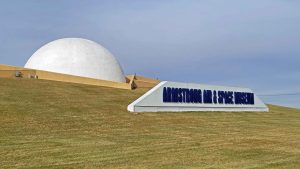 Well, Helen Keller's Birthplace Museum was a fascinating and inspirational insight into Helen's life.
The place between your comfort zone and your dream is where life takes place.

Helen Keller
Three quick anecdotes leave me reflecting on passion, perseverance, and enlightenment.
Alexander Graham Bell
Helen Keller's parents continually sought all the best medical doctors for several years to care for their now blind and deaf child. Eventually they visited Alexander Graham Bell in Washington, D.C. Alexander Graham Bell was passionate about experimenting with hearing devices because both his mother and wife were deaf. The patent for the telephone was merely an incidental side product of his work for the deaf. Imagine that!
Well, Alexander Graham Bell had one piece of advice for the Keller's that would change everything. He said Helen did not need a doctor, as she was not sick and had no medical ailments. She was simply blind and deaf and needed – a teacher.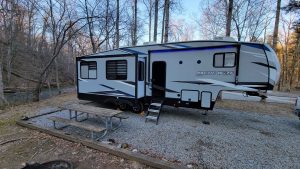 Annie Sullivan
Annie Sullivan traveled to Ivy Green, the 600-acre home in Tuscumbia, Alabama where young Helen Keller lived to be her teacher. Annie quickly realized that Helen needed to be separated from under her parent's protective wing to start a journey towards discipline and independence.
As Helen's parents were reluctant to have young Helen far from them, Annie devised a creative solution. The furniture in the cottage next to the house was rearranged so Helen would not recognize it. Then they travelled for hours in their horse-drawn carriage around their 600-acre homestead luring young Helen into believing they were at a school very far from home. Eventually they arrived at the cottage that was merely a few feet from the main house and for two weeks immersed themselves in discipline and an introduction to tactile signing until the breakthrough moment occurred.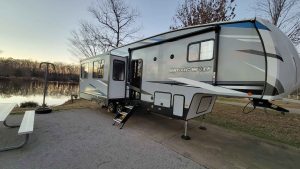 The Water Pump Moment
With one hand feeling the cool, fresh water flowing from the pump, Annie was tactile signing the letters w-a-t-e-r in the palm of Helen's other hand. It was at this moment that something registered, young seven-year-old Helen had a breakthrough.
Annie wrote of the moment, "…she has learned that everything has a name, and that the manual alphabet is the key to everything she wants to know." By nightfall that same day, Helen had learned 30 words and the course of her life was forever changed.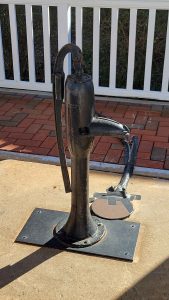 Annie's passion for teaching coupled with Helen's persistence to overcome challenges through her life developed from a mentorship to a friendship that continued for over fifty years. Mountainous obstacles were abound in 1887 when Annie and Helen first joined forces.

Challenges were gradually overcome through passion, persistence and enlightenment.
RVing Revealed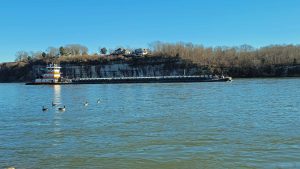 My daily videos on TikTok are a great way to join my journey. Watch them here: @RvingRevealed on TikTok
Coming soon… a NEW hobby! (hint: Part 103) I thrive on learning, experimenting and exploring. I'm easing into a new activity to tag on to my long list of hobbies that currently include: kayaking, hiking, mountain biking, creating content, writing, photography, RVing, and more.
I subscribe to the idiom "A jack of all trades is a master of none, but oftentimes better than a master of one," as was used by Robert Greene in 1592 to describe William Shakespeare.
RVingRevealed Brand Partners: The Wander Club, RV SnapPads, Amazon, PassPort America.