2019 Campground Costs as a Fulltime RVer
Before I jump into my 2019 campground costs as a fulltime RVer – Happy New Year! From Thanksgiving through the New Year, I was fortunate to spend nearly the entire time with family. My children, my mom, brothers, cousins, nieces, nephews and friends were all part of a great six weeks in Indiana, Ohio and Kentucky.
I'm now southbound to start 2020. My plans include several Habitat for Humanity builds in Louisiana, Florida and Alabama and two months volunteering again at Great Smoky Mountains National Park.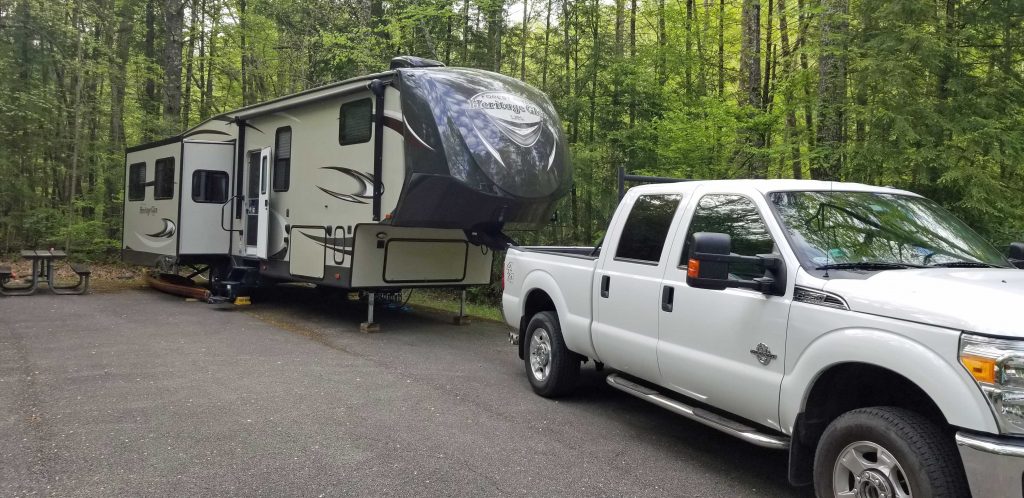 2019 Campground Costs
My campground costs for 2019 as a fulltime RVer was $7,179.67. That was my actual spend at campgrounds and RV parks for the year as I live and travel fulltime.
Campgrounds and RV parks basically represent my rent, inclusive of electric, water and sewer. There are so many ways to calculate the cost of fulltime RVing, I wanted to start by sharing this one expense.
RV expenses vary dramatically from one person to another as they are dependent on so many factors. In the same manner that everyone's rent, mortgage and utilities are diffferent in traditional apartments, townhomes and houses, RV expenses can range all over the place.
Total spend in 2019 was $7,179.67, which averaged $598.31 per month or $19.67 per day.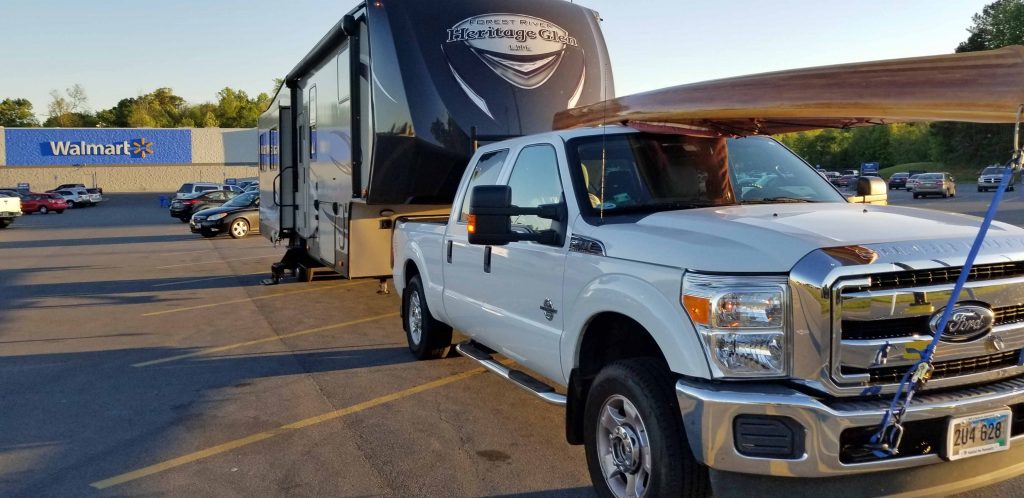 Don't wait. The time will never be just right.

Mark Twain
Camping Cost Variables
Here's some of my variables that impacted my overall spend for 2019:
61 days FREE! As a volunteer with Great Smoky Mountains National Park, I received 61 free days camping in the park while I volunteered. Check out my volunteer experience here.
11 nights at a friend's RV site at their house! Good friends of mine have full hookups at their house, and have graciously provided me with an open invite.
Most expense night? I spent $62.55 at a KOA in St. Petersburg, FL. I was visiting friends and wanted a park in close proximity to their house. I did not spend much time at the campground, but being able to maximize my time visiting my friends was definitely worth it.
Cheapest night that was not free? The Double D RV Park in Texola, TX was just $10. Not much to the campground, but a great one night stop along interstate 40.
19 FREE nights! When I volunteer with Habitat for Humanity, sometimes they provide free RV parking, sometimes the camping is at a discount, and sometimes I make donations to help offset the cost as I genuinely support the efforts of Habitat for Humanity. I spent 19 nights volunteering in Tahlequah, OK and it was free camping at Go Ye Village. Click here for my stay in Tahlequah, OK.
Any Walmarts? Yes, I overnighted one night at the Walmart parking lot in Calhoun, GA. It was a perfect overnight after a long day of driving and an early start the next morning.
Any FREE RV Parks? I found two free RV Parks where the community offers free RV parking with full hookups to encourage people to visit. (1) Spring Creek County Park in Tomball, TX and (2) City Park in Memphis, TX.
Average cost for one night? Removing all the days I parked for free, I paid for 258 nights of camping in 2019. That produces an average spend of $27.83 for each night.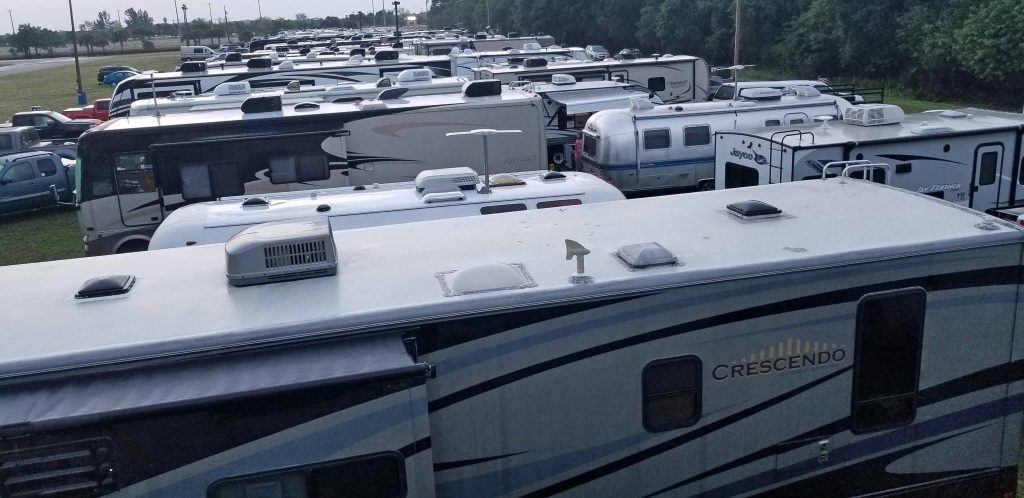 My BEST Campgrounds of 2019?
My favorite of 2019? Lake Guntersville State Park in Guntersville, Alabama at $29.14/night. Absolutely beautiful campsites along the lake with bald eagles soaring and so many other birds. And I can launch my kayak without driving anywhere! In fact, I am starting 2020 with a week at this park. Here's my 2019 stay at Lake Guntersville.
Best overall deal? The Downtown Riverside RV Park in North Little Rock, Arkansas at $14.38 a night. The RV Park is right on the banks of the Arkansas River and just a walk across the bridge to the Clinton Presidential Center and the world headquarters for Heifer International. It is also an easy walk or a free trolley ride to other areas in downtown Little Rock.
Best Escape? North Graysport is a Corps of Engineer campground at Grenada Lake in Grenada, Mississippi. It was recently refurbished, and therefore the sites have level cement pads with plenty of room between sites, and easy access to launch my kayak. At $14 a night for full hookups, its a great escape!
It's great to have each of you share my journey! Best wishes for a wonderful new decade!
RVing Revealed
Ask me questions or leave comments on Facebook, Twitter, YouTube, Pinterest, LinkedIn and Instagram!

(c) 2020 Brad Saum / RVingRevealed.com