Traversing both blue highways and interstates through forests, small towns and big cities my quest to find spectacles uniquely Carolina succeeded. I discovered a few peculiar sights, perhaps even a little quirky side of North and South Carolina.
Finding Mayberry as I entered North Carolina whet my appetite for more unusual sights.
In rural areas seemingly miles from anywhere I have gradually become accustomed to seeing the familiar yellow and black sign of Dollar General as a modern day remote trading post. Unsurprisingly and based on the frequency I encounter them, there are 17,266 Dollar General stores throughout 46 states.
Unique to the Carolinas, I also noticed the increasing number of the fast food restaurant Bojangles in tiny little communities like Santee, South Carolina with a population of less than 1,000 people. And not anywhere near a major highway or regional attraction. Not exactly sure why, but I will be curious to see how this Bojangles model of 475 locations and growing in rural North and South Carolina alone plays out.
As I hiked 700 miles of the Appalachian Trail, I walked over or under four interstates – I-26, I-40, I-77 and I-81. The interstate system is so prolific that in some places like the Carolinas it becomes difficult to avoid and I encountered these same interstates that I previously crossed on my Appalachian Trail hike.
RVing Revealed Videos
Check out my short videos of my travels on both YouTube Shorts and TikTok.
What about some of those those uniquely Carolina sights I encountered?
Unique Carolina Findings
Scallop Shell Filling Station
Eight Shell filling stations were constructed in 1930 to bring brand awareness to the Winston-Salem, North Carolina area. It is actually in the shape of a giant scallop shell, and the last remaining location is preserved.
Krispy Kreme's Flagship Location
Vernon Rudolph began selling doughnuts on July 13, 1937 and the Flagship location stands near the original location. It also serves as a test kitchen for product development. One interesting tidbit is that founder Vernon Rudolph passed away in 1973 and with no estate planning his family was forced to sell Krispy Kreme.
Moravian Settlement of Old Salem
I was fascinated to learn about the Moravian Church community settled around 1760. The Moravian Church is a Protestant denomination that first began in 1457 and sought a Christian mission in colonial America. The wood burning oven at the small Winkler Bakery tempted both sight and smell for a taste of Lovefeast Buns, Sugar Cakes and Ginger Cookies made from original recipes.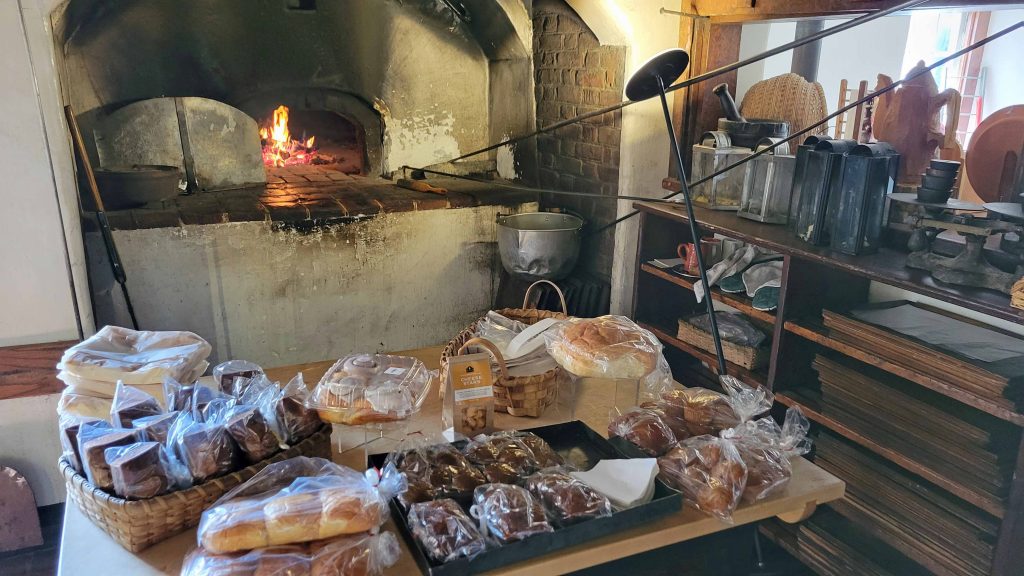 Tanglewood Park
William Neal Reynolds, brother of tobacco businessman R.J. Reynolds, willed 1,200 acres to Forsyth County to be used as a public recreational park. And the county has certainly developed it with extensive network of mountain bike trails, dog parks, walking trails, horse boarding, an arboretum and more. I had visited Tanglewood Park a few years previously on my travels to my first Habitat for Humanity RV Care-A-Vanner build.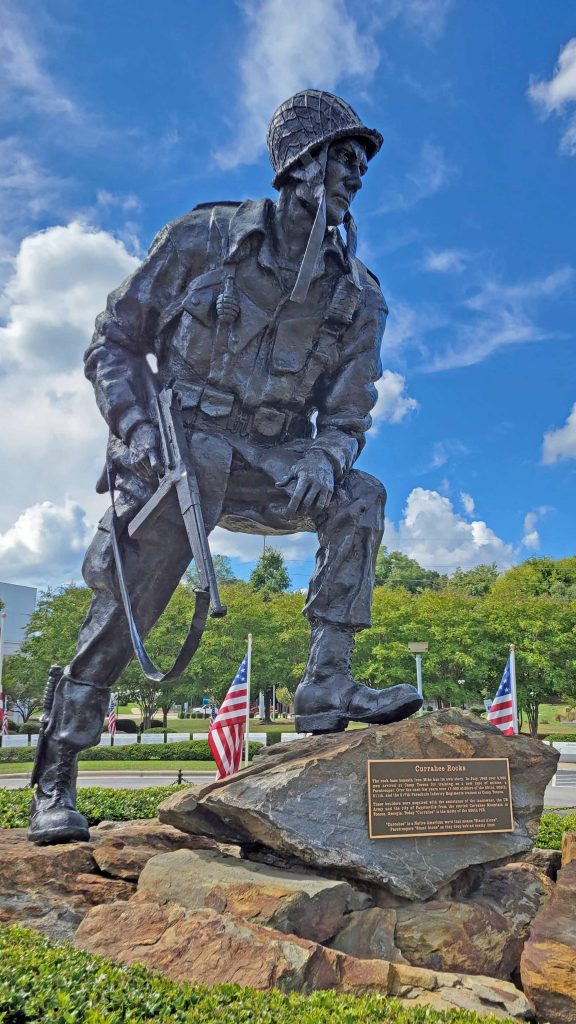 "A dream doesn't become reality through magic; it takes sweat, determination and hard work."

— Colin Powell
82nd Airborne Museums at Ft. Bragg
I visited two museums. First, the 82nd Airborne Division War Memorial Museum is located on Fort Bragg. Interestingly, I was able to get a visitor pass and drive around the base. The museum, memorials and aircraft garnered an appreciation for the 82nd Airborne.
Then I left the base and went a few miles into Fayetteville to the Airborne and Special Operations Museum. This was impressive with life-size dioramas and audio in background. This high quality learning experience was similar to The National Infantry Museum I visited last year at Fort Benning. The 82nd Airborne Division is known for their ability to deploy anywhere in the world in under 18 hours.
Never Bust Chain
A whimsical piece of art connecting two buildings in Columbia, South Carolina raised some concerns in 200 when it was installed without permission from the city who owned the park over which it spans. However they had obtained consent from the building owners.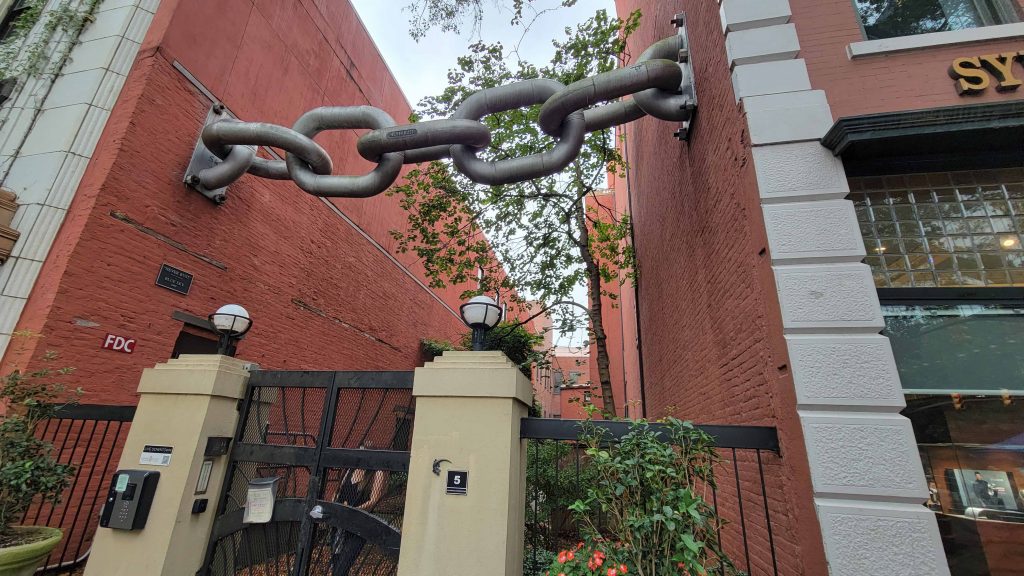 Tunnel Vision
Reminiscent of a Looney Tunes scene, I expected Bugs Bunny and Coyote to appear at any moment. The illusion created by the mural is fun. This too, can be found in Columbia.
Fire Hydrant
Also downtown Columbia, a 40-foot tall fire hydrant resides in a parking lot. It holds the unique position of being the Worlds Largest Fire Hydrant.
Mast General Store
On the corner of Main and Taylor Streets in downtown Columbia, the Mast General Store is ultimately just a store. But with a wide range of outdoor gear, apparel, candy and an assortment of other merchandise, it makes for a fun stroll. It opened in 2011 with a unique atmosphere and has quickly become a downtown must-see attraction.
The last couple weeks have been a fun adventure filled with hiking, biking and kayaking – while exploring tidbits of Americana and living and traveling fulltime in my RV.